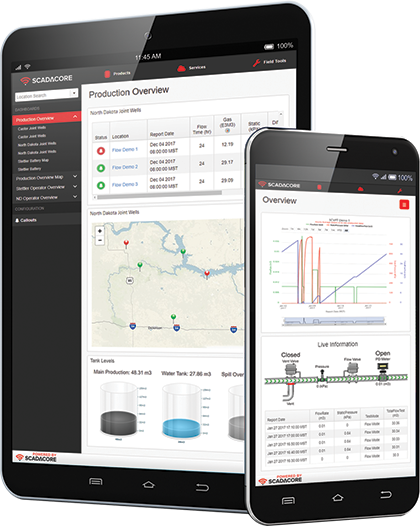 Agriculture Tank / Silo / Bin Monitoring
Real-Time Monitoring Measure and Control
All Your Agriculture Data in One Place
No Costly Hardware and Engineering
Easily Integrates into Existing Systems
Agriculture Tank Monitoring
Automate your agriculture operations with SCADACore's Digital Farming solutions. Our data acquisition technology provides real-time measurements, reports, and alarm notifications for tanks, silos, and bins, delivering data such as level, pressure, humidity, fan speed, and more to your PC or mobile device.
Monitor any tank sensor or tank equipment in real-time

Levels, humidity, temperature, fan speed, and more

Complete End-to-End solution: From project design, hardware supply, to dashboard customization

Integrates seamlessly to your existing systems without costly hardware and engineering services

Agriculture data can be viewed and accessed anytime, anywhere

Alarm callout notification via Email, SMS, and/or Email

Additional points, sensors, devices, and cameras can be added for more comprehensive monitoring

Need to upgrade from an antiquated system to a digital farming IoT system? We can help!

Fast turnaround time: We can get your monitoring system running very quickly!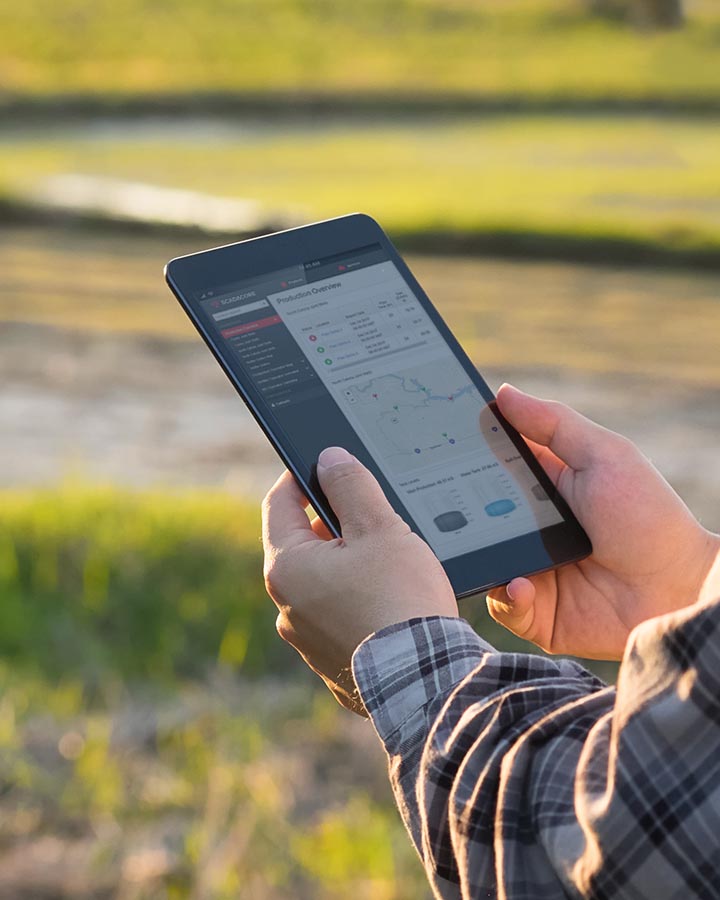 Agriculture Alarm Callouts
SCADACore Agriculture Callout Notifications
Agriculture Tank Alarm Notification
(Alarm Notification for Agriculture Remote Monitoring)
Tank / Silo / Bin Monitoring Applications
Monitoring for Levels, Humidity, Temperature, Fan Speed, and More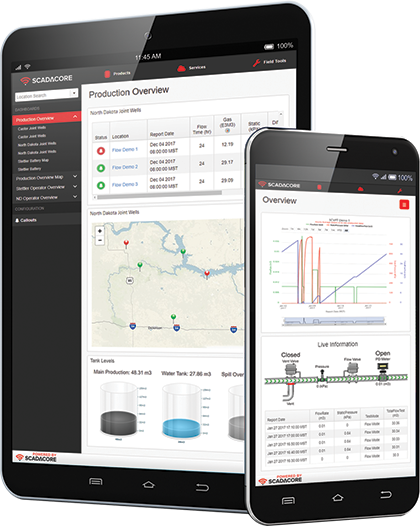 SCADACore Live – Tank / Silo / Bin Monitoring
SCADACore's SCADACore Live provide Agriculture Tank / Silo / Bin Monitoring for digital farming applications. The system is fully-featured with powerful graphing features, voice / SMS / email alarm callouts, and data import and export support, all packaged in an all-inclusive package.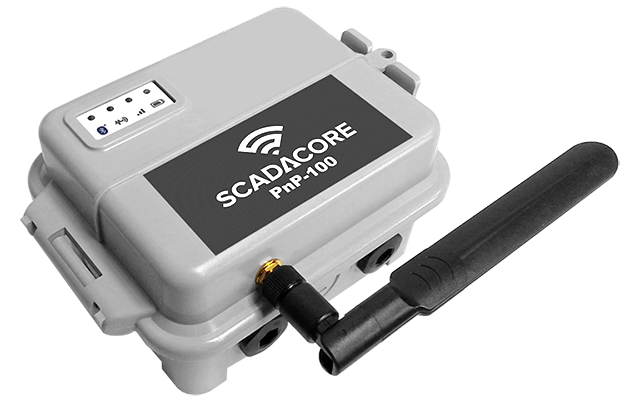 ViaCell-100 | All-in-One Tank / Silo / Bin Monitoring Package
Everything you need for Agriculture Remote Monitoring in a Simple, Economical, Easy-to-Install Package.
All-Inclusive Pricing For As Low As $15 / Month

Monitoring for Fuel, Fertilizer and Chemical Levels, Humidity, Temperatures, Fan Speeds, and more

Alarm Notifications via SMS, Email, and / or Voice Messages

Multiple sensors can be connected to a single ViaCell-100

4 AIN, 4 AOUT, 1 DIN, 1 DOUT

HART 5, HART 7, Modbus RTU, Modbus ASCII

Embedded 2G, 3G, LTE

Class 1 Div 2, -40˚ C to +85˚ C

152.4 mm x 127 mm x 74.6 mm

Replaceable Battery with ~2 Year Life