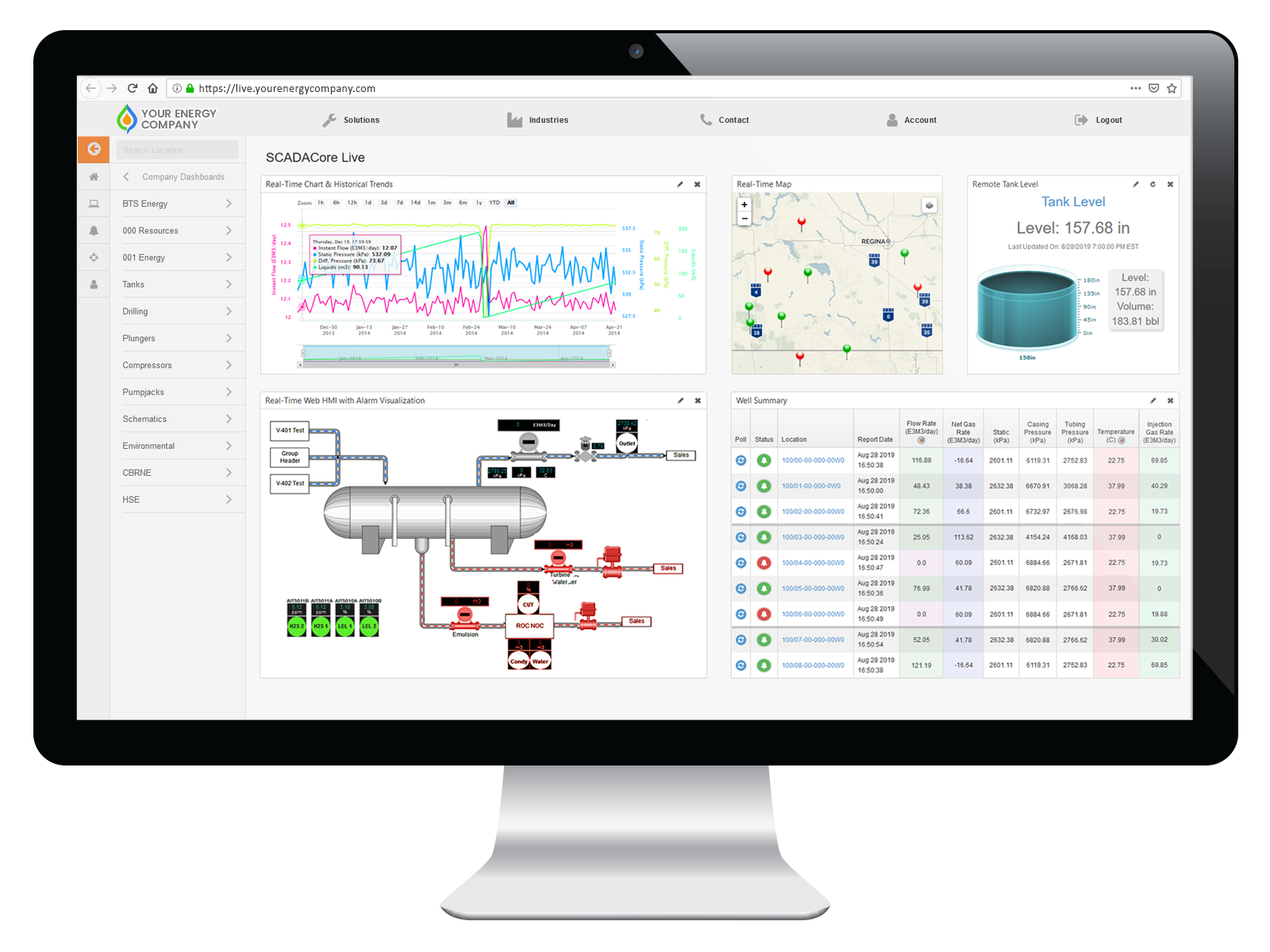 SCADACore Live helps companies reduce their operating costs
Fully-Managed. No Server Cost. No Setup Fees.
No Conversion Cost. Site Visit Credit.
No Added Fees. All-Inclusive Pricing.
SCADACore has had many successes with helping producers reduce operating costs while providing a superior monitoring service.
Traditional SCADA Hosts have an enormous server and setup cost, hosting cost, IT hourly charges, technician hourly charges, as well as many other HIDDEN fees.
SCADACore's FULLY-MANAGED system includes setup, commissioning, hosting, cellular plans, and more, at one low all-inclusive monthly price.
Are you a Technical Services Company?
SCADACore has worked with Technical Services company just like yours to build success.
Give us a call to find out how our fully-managed Web SCADA / IIoT system can help you focus on your business objectives, while allowing you to provide SCADA / IIoT service to your clients.
Reduce Operating Costs at No-Risk

No Server Setup, No Hosting Cost, Pay-As-You-Grow
No Setup / Conversion Fee
No Commissioning Fees, No Site Setup Cost
No Programming Cost, No Hourly Charges
No Extra Charges for Demand Polls, Exports, or Historical Data
Monthly Monitoring Bill Credit to Cover the Cost of the Site Visit
No Billing from SCADACore Until your Existing Monitoring Contract is Over
All-Inclusive, Economical Pricing Models
Clients can hibernate their plan (all reporting services will be disabled) once per year at no service charge. Cost of hibernation will lower any plan pricing to $8/month.