Value to Our Clients
SCADACore provides reliable, and cost effective enterprise remote monitoring solutions
SCADACore Live Value
SCADACore Live is an enterprise remote monitoring solution for industrial applications. Our innovative and advance technologies allow us to offer a reliable, secure, and fully-featured IIoT / SCADA solution at the lowest price point anywhere.
Full-featured remote monitoring at the lowest price point anywhere

Redundant server infrastructure keeps your data safe and secured

24/7 Phone and Email support

Unlimited Clients, Unlimited Tags

Unlimited Connections and Unlimited Devices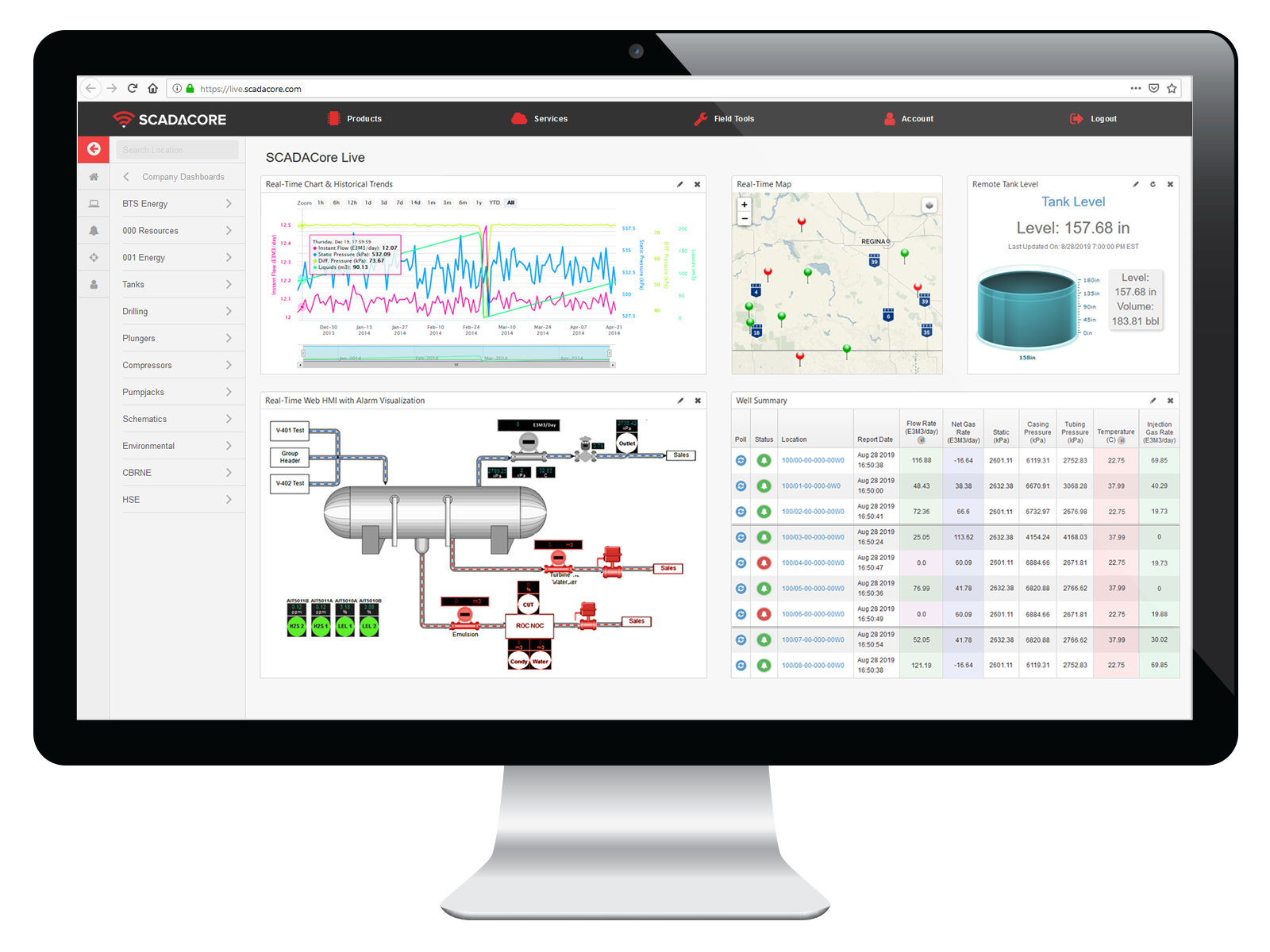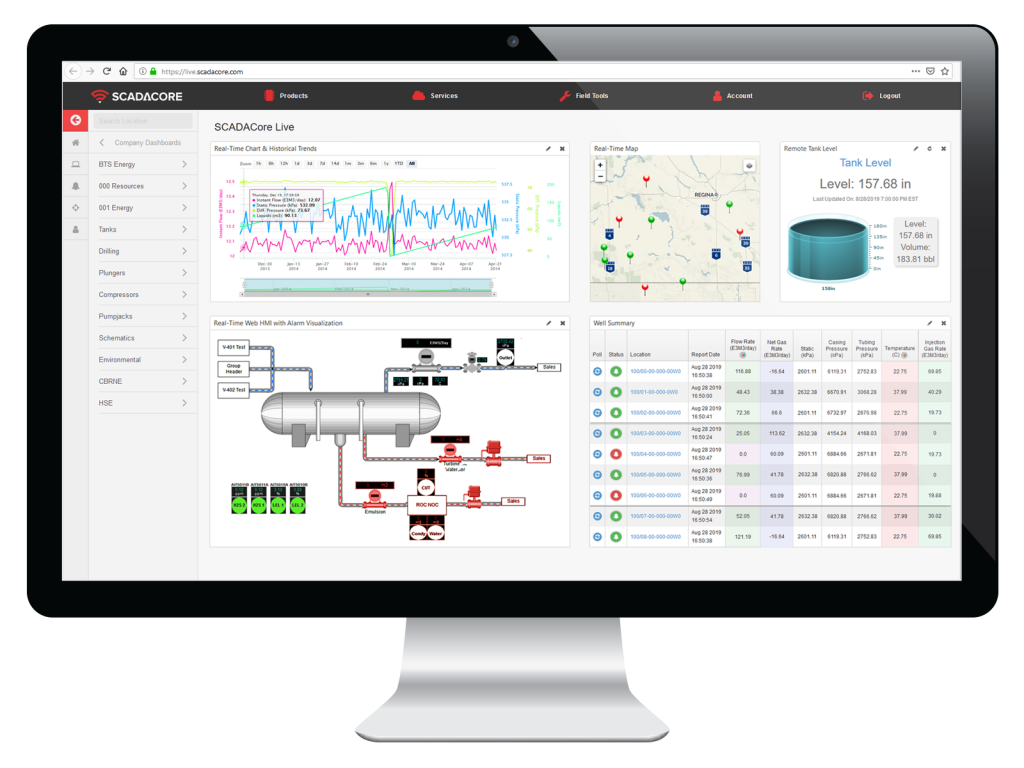 How Our Services Can Help You
SCADACore Live provides unparalleled remote monitoring services for our clients.
Simple, convergent billing – SCADACore takes care of all the billing and account details, and provide you with a simple, intuitive, all-inclusive price

Low-rates – SCADACore's simple, intuitive, and low-cost pricing model are all-inclusive

One Point of Contact – Our toll-free number connect you with our highly experienced support team that provides one point of contact for all your remote monitoring issues

Knowledgeable Support – All of our support team have over 10 years of experience with telecommunications and industry experience. We also build and acquire the best diagnostic tools to provide our clients the best support in the industry.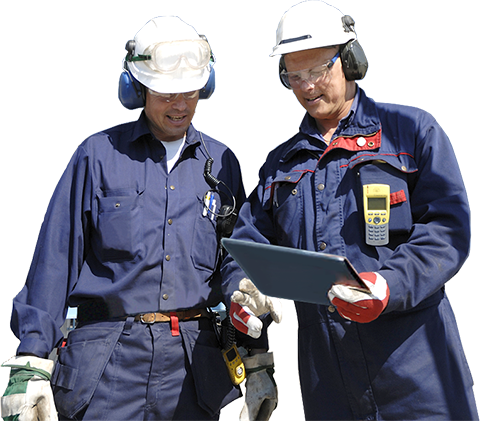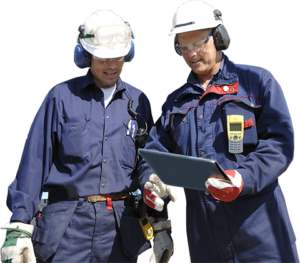 SCADACore Live's Value in Your Industry
Connect to Anything, Anywhere
Pressure, Temperature, Flow, Humidity, Chemical Levels for Industrial Process Monitoring Applications

Temperature, Humidity, Air Quality, Sound Levels, Water Levels for Environmental Monitoring Applications

Gas Flow, Well Pressure, Oil Pressure, Compressor Status, 3 Phase Testing, Pressure Buildups, Artificial Lift for Oil and Gas Monitoring Applications

Oil Leaks, Remote Site Surveillance, Water Levels, Remote Safety Surveillance, Remote Office Security for Remote Surveillance.

H2S, Carbon Monoxide, Oxygen, Methane, SO2, Benzene for Toxic Gas Monitoring

Remote docking station reports, Heat Stress, Sound Levels, Air Quality for Industrial Hygiene Monitoring Applications