SCADACore Live Connect
SCADACore's Cloud-Connect is a Plug and Play Machine-To-Machine hardware solution that brings your data to you. Cloud-Connect provide clients with solutions that seamlessly integrates with SCADACore Live that serves field data to you anytime, anywhere.
Cloud-Connect | ViaCell-100 is an all-in-one remote monitoring package designed to provide the most cost-effective method to monitor statuses and analogs. ViaCell-100 is everything you need for SCADA / IIoT Remote Monitoring in a small, simple, easy-to-install package.
FREE Hardware Package with a 3-Year Monitoring Contract

All-Inclusive Pricing For As Low As $20 / Month

4 AIN, 4 AOUT, 1 DIN, 1 DOUT

HART 5, HART 7, Modbus RTU, Modbus ASCII

Class 1 Div 2, -40˚ C to +85˚ C
Cloud-Connect Applications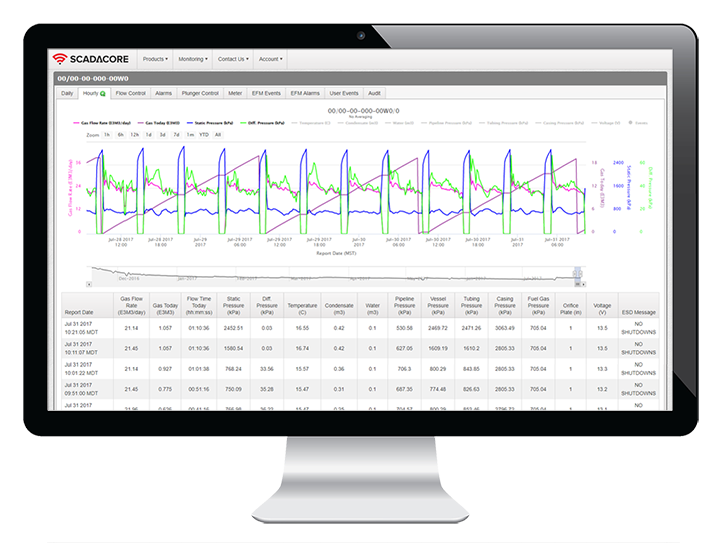 SCADACore Live Remote Monitoring Features
SCADACore's Cloud-Connect product line works with SCADACore Live to provide SCADA / IIoT Remote Monitoring solution for industrial applications.
The system is fully-featured with powerful graphing features, voice / SMS / email alarm callouts, and data import and export support, all packaged in an all-inclusive package.
Historical Data Archival
SCADACore Live provides secured cloud-based hosting and data archival functionality, letting you access your data, trends, and reports anytime, anywhere. With secure, redundant servers, and secure remote login, we take care of all the Industrial IoT Remote Monitoring details for you.