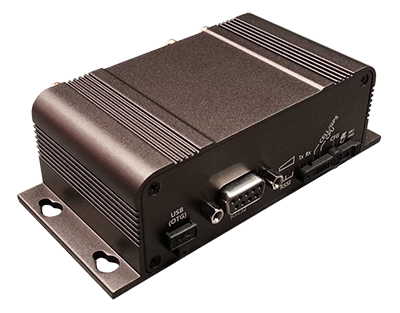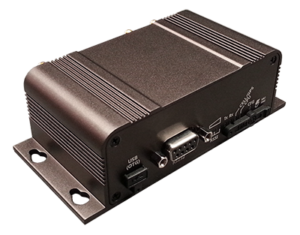 Cell Modem for Polling Modbus, ROCTalk, and More
Cellular Communications for Oil & Gas Applications
Serial Port, Ethernet Port, and Programmable AI/DI
Cloud-Connect | ViaCell-1000C
Cellular Modem for Oil & Gas Applications
ViaCell-1000C | Cellular Modem for Oil & Gas Applications
The ViaCell-100 is a Class 1 Div 2 cellular modem used to retrieve data from flow meters, data loggers, and more. ViaCell-1000C is an ideal solution for monitoring ABB Totalflows, ROCs, SCADAPacks, and other industrial devices.
Monitoring for a wide-range of Oil & Gas applications

4G / LTE / HSPA+ Operation

Multi-Band Support for Global Use

HSPA / WCDMA / EDGE / GPRS Compatible

Dual SIM Card Support

Front RS232 Port, and Configurable RS232 / RS485 Port

8x Analog Input / Output or 8x Digital Outputs

Alarm Callout / Alarm Notifications via SMS, Email, and / or Voice Messages

Class I Div 2, Group A, B, C, and D Hazardous Locations

Wide Operating Temp (-40C to +85C)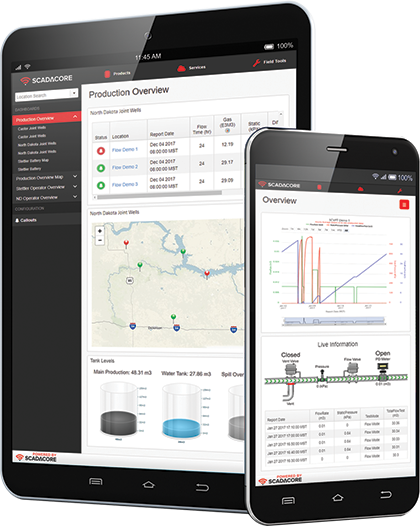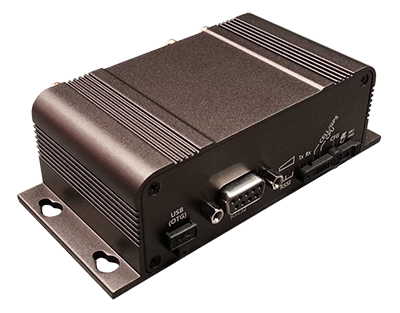 Remote Monitoring Usage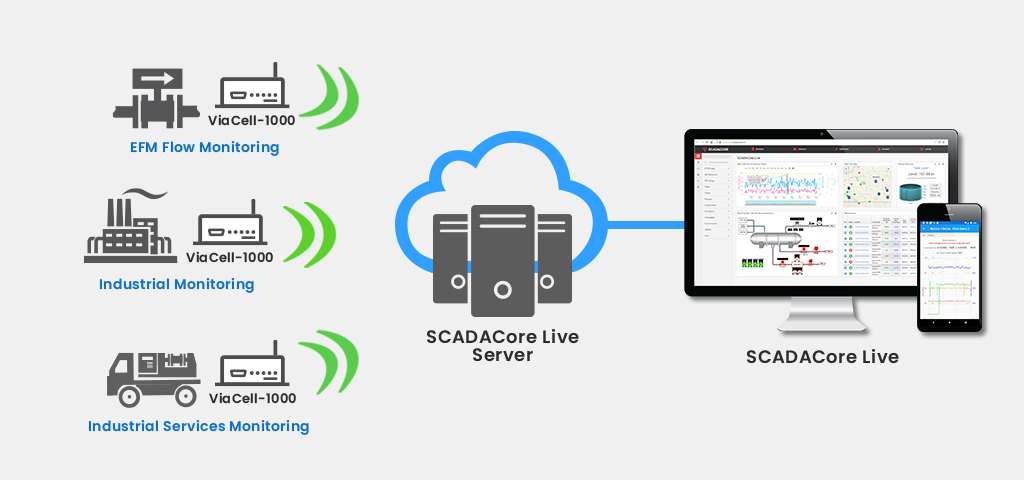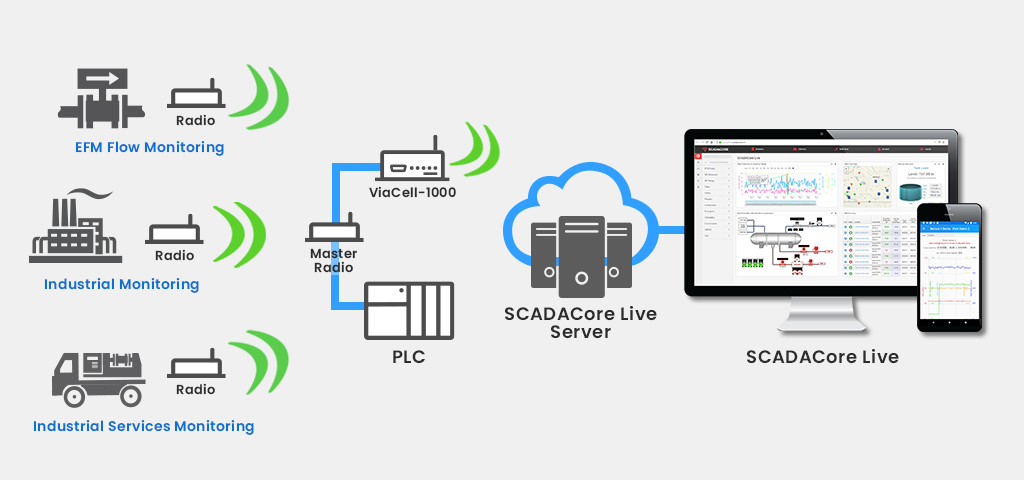 * Radio network can be LoRa, Zigbee, etc.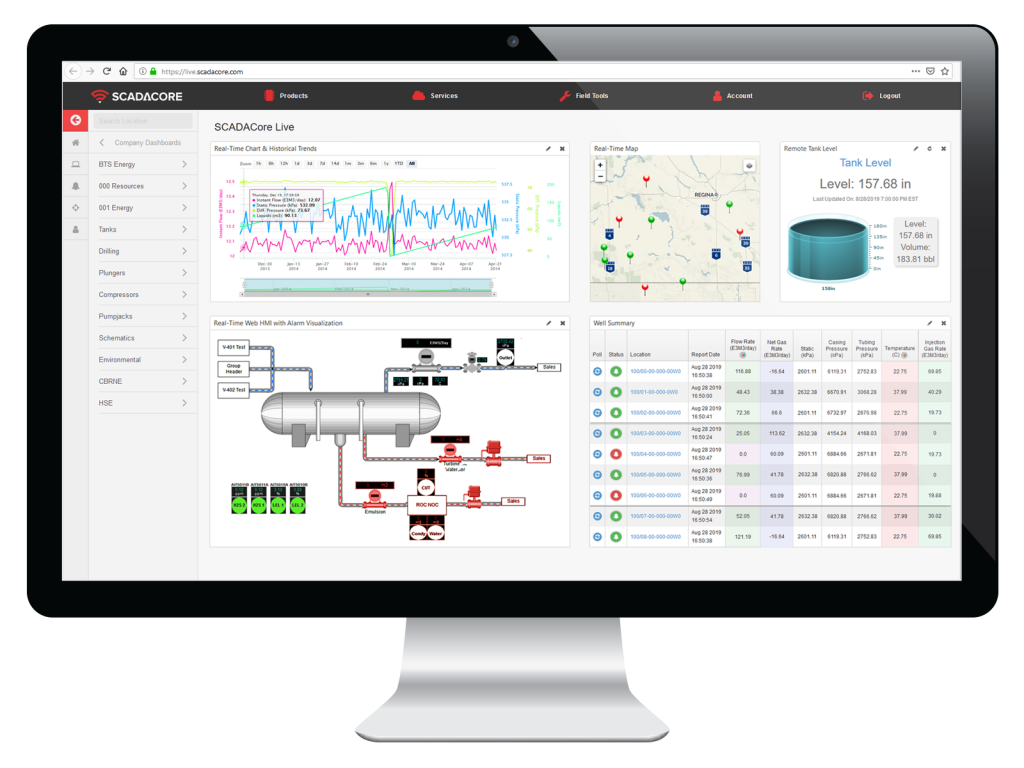 SCADACore Live Remote Monitoring Features
SCADACore's ViaCell-1000C works with SCADACore Live seamlessly to provide SCADA / IIoT Remote Monitoring solution for industrial applications.
The system is fully-featured with powerful graphing features, voice / SMS / email alarm callouts, and data import and export support, all packaged in an all-inclusive package.
Historical Data Archival
SCADACore Live provides secured cloud-based hosting and data archival functionality, letting you access your data, trends, and reports anytime, anywhere. With secure, redundant servers, and secure remote login, we take care of all the Industrial IoT Remote Monitoring details for you.