Let SCADACore take care of your remote monitoring, data collection, reporting, archiving, alarming, and asset tracking.
Connect to Anything, Anywhere. SCADACore brings data from assets all over the world to your fingertips. We provide all the services necessary for communicating with remote devices online, and allow you to monitor and control your assets in real-time. Our network deployment for Industrial Internet of Things (IIoT) / Industry 4.0 applications includes digital oilfield, environmental monitoring, industrial process and control, and more.
SCADACore Live is More Than Just Monitoring
SCADACore Live Web SCADA spans across multiple industries around the globe. We provide hardware and software solutions for dozens of industries and hundreds of applications.
Customizable Dashboard allows SCADACore and partners to personalize your monitoring experience.
Beyond Product Support
At SCADACore, it is our privilege to have you as a client or a partner. We provide 24/7 phone support directly to an experienced technician to help with — not only communication problems to SCADACore IIoT Live — but also help with end device setup, product design, and certifications. Our support goes beyond SCADACore IIoT Live as we are part of your team.

We continue to maintain a long standing collaboration with SCADACore. SCADACore is our preferred remote monitoring partner due to their exceptional support and cost-effectiveness. They have provided nimble solutions for several of our custom monitoring projects.

SCADACore Live enables us to bring all our data to our clients in real-time. The support goes above and beyond what is expected.

SCADACore provides us with custom solutions at commodity prices. Whether we are monitoring 1 or 100 assets SCADACore provides the same service and support. They treat our customers as their own providing an additional dimension to our service at no additional cost.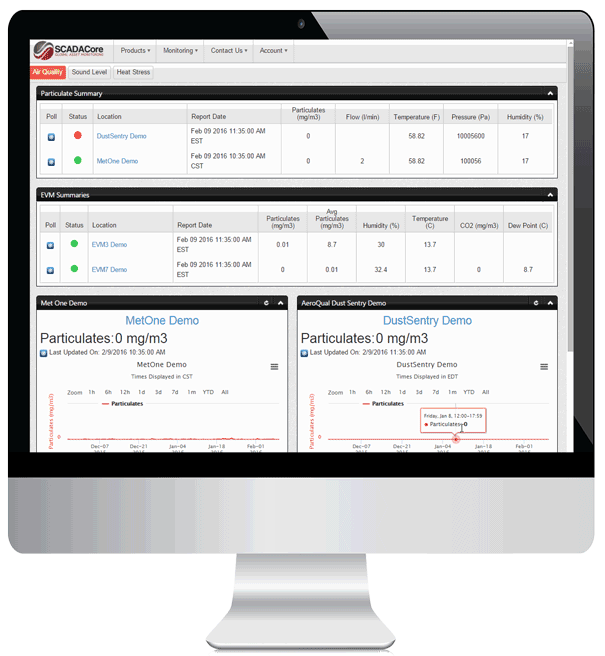 We Are Proudly Partnered With Over
Satisfied Companies
Monitoring Over
End Devices
Partner with SCADACore today and let us bring the data to you.
Don't waste time and money and support costs building a remote asset monitoring system. Beat your competition to market: SCADACore will provide all the product development, web interface, remote communication fees, and ongoing support for a fraction of the cost of an in-house solution. Our branded webpages makes SCADACore IIoT Live feel like it is part of your company solution.
Unmatched Support
SCADACore provides 24/7 support for all your monitoring needs
Beyond Product Support
We not only support our SCADACore Live products but will help in every way possible with your specific monitoring solution.
Complete Solutions
SCADACore will take your remote device and design and implement a solution to retrieve your data.
You provide the device, We provide the Data
Let our expertise save you time and money. We will provide a cost-effective solution to bring data from you remote assets to your fingertips.
Monitoring Demos
Try our Clean, Fast, Mobile compatible, tabbed dashboards anytime with our online demos
Live Demos Across Multiple Industries
Find demos for all your remote asset monitoring needs.
See what is new at SCADACore
kchan
Recently, SCADACore met with companies looking to abandon their plans to implement their own SCADA system. These companies were committed to setting up their own SCADA server, but they have just [...]
kchan
The Industrial Internet of Things, or commonly known as, IIoT, is changing industries, and companies that are not part of the revolution will be left behind. So how can [...]
kchan
It is always preferable to lock down a modem for IoT through more secure means (See: Cell Modem Security: 7 Ways to Secure Modems for Industrial Internet of Things (IIoT)), but [...]
Want to know more?
Do you want more information on SCADACore's Oil and Gas solutions?
Are you falling behind your competitors in offering remote monitoring, diagnostics, and support?

Are you losing money and time trying to support a remote product?

Do you want to provide online monitoring to your clients but do not know where to start?

Do you want to make money with the new "Internet Of Things" without investing millions in development?