Regulatory Flow Monitoring
SCADACore Live's Oil and Gas Regulatory Flow Monitoring meets Directive 17 / AER reporting requirements
Regulatory Flow Monitoring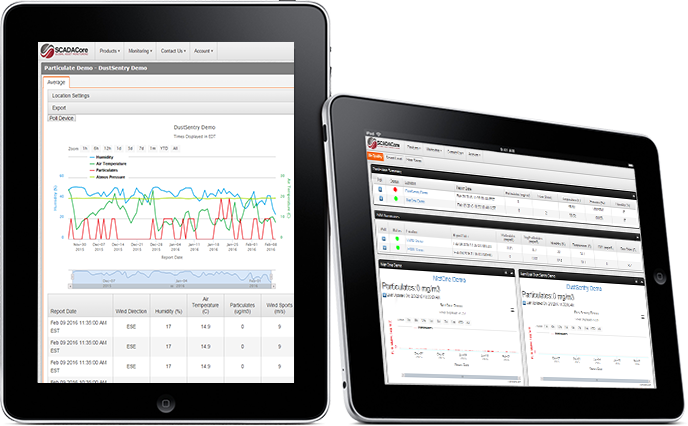 SCADACore Regulatory Flow Monitoring meets all of the Directive 17 / AER reporting requirements and continue to work closely with other regulatory bodies to ensure our compliance to their standards.
Our data is archived and protected in a co-located SAS70 II Certified (CICA 5970 Type II) Rated Data Centre. With scheduled backups and 24/7 staff ensure your data is safe. To ensure data integrity on call staff receive up to the minute reports every hour and notify the on call operators if there is an issue with the reporting.
No additional charge on Callouts, Exports, Demand Polls, or additional sensors.

24/7 Phone and Email support included in all monitoring plans.

No charge hardware available for new installations.

No cost switch from competitors systems to SCADACore, including hardware and labour.

No charge for additional monitoring including, air quality, tank levels, or compressor status.
SCADACore works closely with Electronic Flow Measurement (EFM) manufacturers to provide complete remote monitoring capabilities to the existing hardware. The Collect Live Polling engine has built-in capabilities to interface with dozens of flow measurement devices while still retaining the flexibility to support custom applications.
We have Monitoring Solutions To Meet all Applications
Are you interested in becoming a partner and reselling SCADACore Live as your own? Click below to find out more.
The SCADACore Live Dashboard summary page allows users to quickly view the status of all wells. The easy to navigate summary grid gives users a view of the current conditions of the active Tests.
Add surveillance for $50/month to know exactly what is happening on site.
If there are multiple active units a Map view can give a broader picture of the wells.
Customizable dashboard interface allows users to set up dashboard to organize their wells by Area. Map layouts give clients an overview of well production from a signal page view.
Wells that are in alarm state will flash red giving office personel a real-time view of the operations of the field. Alarms are sent immediately as a callout to SMS or Email to onsite staff to resolve the problem quickly.
The Grid view is a typical view of the daily and instantaneous reports from the EFMs in the field. Dashboards can be separated by the preference of the users. Generally Batteries are separated to give the users a quick overview of each of the fields.
Status indicators alert operators at a glance to problematic sites.
By clicking on the poll button users can get an immediate real-time reading. Unlike other Web SCADA providers demand polling is included in the packages. There is no added cost for demand polls.
Chart summary overviews allow operators to view all wells with one click. This simple feature saves operators hours of screen time each week.
SCADACore Live can control all of the writable set points on an EFM. Giving complete control of the operations to the operators and engineers.
EFM control can be used for:
Changing Orifice Plates
Writing reset bits
Setting high set points on PID feedback loops or changing tuning parameters on the PID loop
Changing Flow Modes
Changing High Level Shutdowns
Four intuitive pricing models will meet all your monitoring needs
SCADACore offers monitoring for Oil and Gas Regulatory Monitoring for as low as $30/month per well using a concentrator radio model.
Bronze
Daily Reports
Twice Daily Alarm Checks
Daily Email Exports
Daily GPS Updates
No Demand Polls
Silver
Hourly Reporting
Real-Time Alarms Available
Writable Control Points
Hourly GPS Updates
Up To 10 Demand Polls Daily
Gold
10 Minute Reporting
Real-Time Alarms Available
Writable Control Points
10 Minute GPS updates
Up to 20 Demand Polls Daily
Platinum
5 Second Reporting
Real-Time Alarms
Writable Control Points
1 Year Data Retention
Real-Time GPS Tracking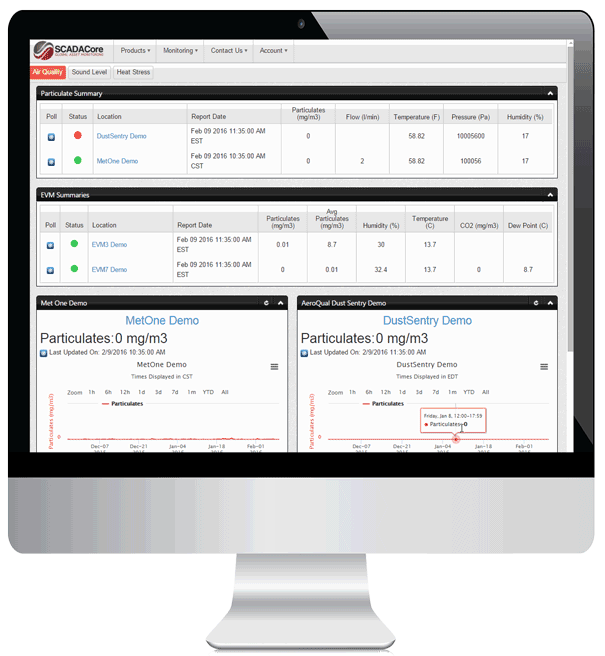 Want to know more?
Do you want more information on SCADACore's Oil and Gas solutions?
Are you paying too much for your Regulatory Monitoring?

Do you pay extra for every additional feature, nickel and diming your business?

Do you want someone on the other end of the phone 24/7/365 to answer you questions?

Do you want to become a partner, brand your SCADACore site to your colors and logo and save money on permanent monitoring?