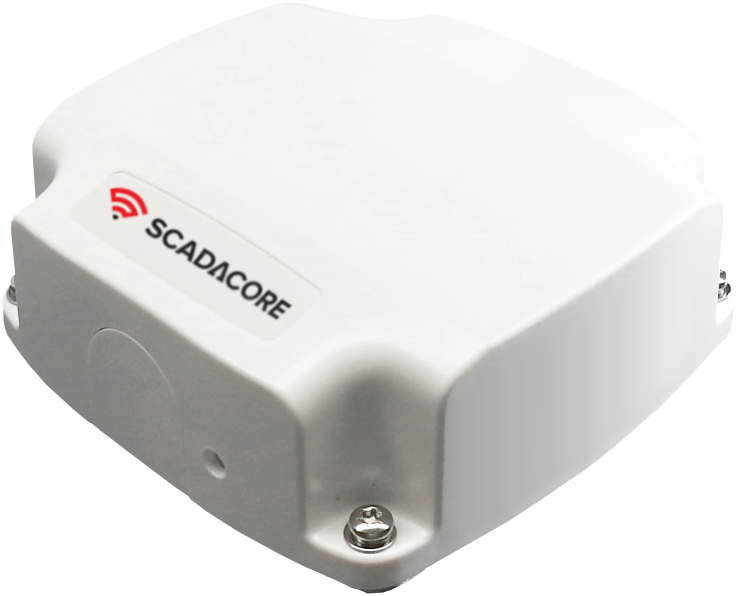 Remote Monitoring for Flow, Levels, Pressures, and More
Satellite Communications for Remote Areas

Cloud-Connect | ViaSat-100
Satellite Transceiver with Universal Protocol Compatibility
ViaSat-100 | Satellite Transceiver with Universal Protocol Compatibility
Everything you need for Satellite SCADA / Remote Monitoring.
Monitoring for Flow, Tank Level, Water Level, Pressures, and More

Two-way satellite communication

Elevation angle: -5° to +90°

4 analog or digital in/out

Compatible with Modbus, ROCTalk, ABB, and many devices and protocols

Alarm Callout / Alarm Notifications via SMS, Email, and / or Voice Messages

Operating temperature: -40°C to +85°C

Class 1 Div 2, -40˚ C to +85˚ C

12.6 cm x 12.6 cm x 4.9 cm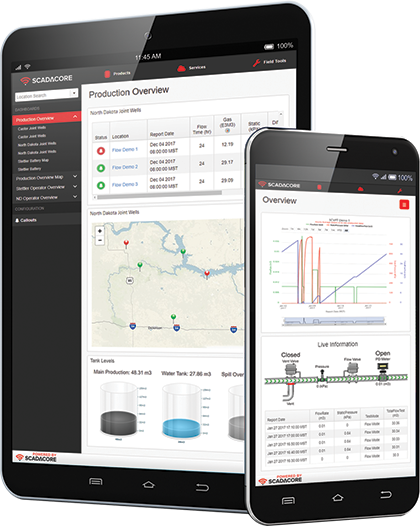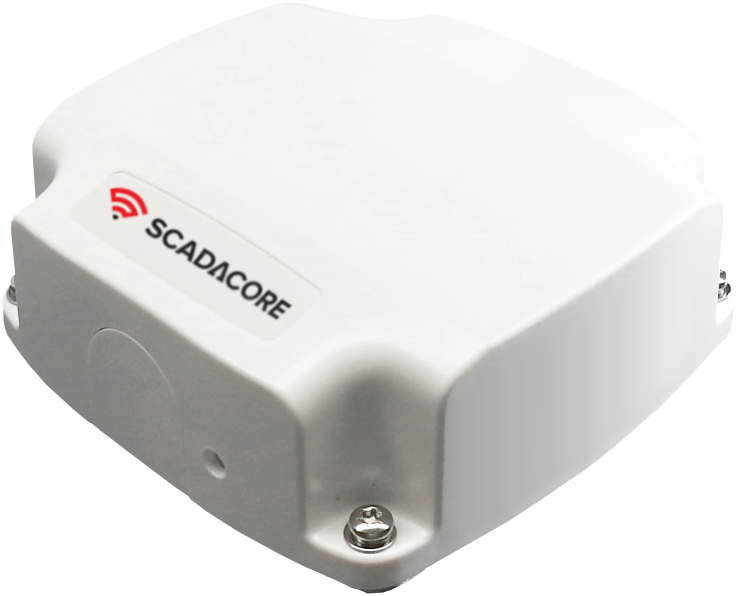 Documentation and Manuals
Cloud-Connect | ViaSat-100 Applications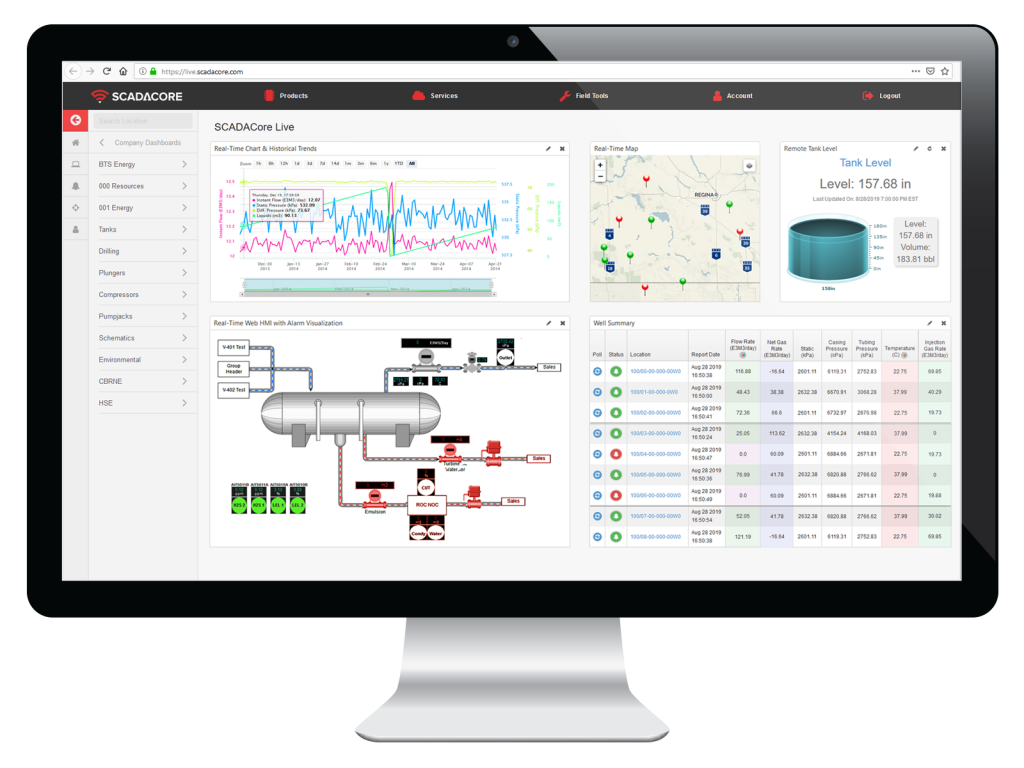 SCADACore Live Remote Monitoring Features
SCADACore's ViaSat-100 works with SCADACore Live seamlessly to provide SCADA / IIoT Remote Monitoring solution for industrial applications.
The system is fully-featured with powerful graphing features, voice / SMS / email alarm callouts, and data import and export support, all packaged in an all-inclusive package.
SCADACore Live provides secured cloud-based hosting and data archival functionality, letting you access your data, trends, and reports anytime, anywhere. With secure, redundant servers, and secure remote login, we take care of all the Industrial IoT Remote Monitoring details for you.