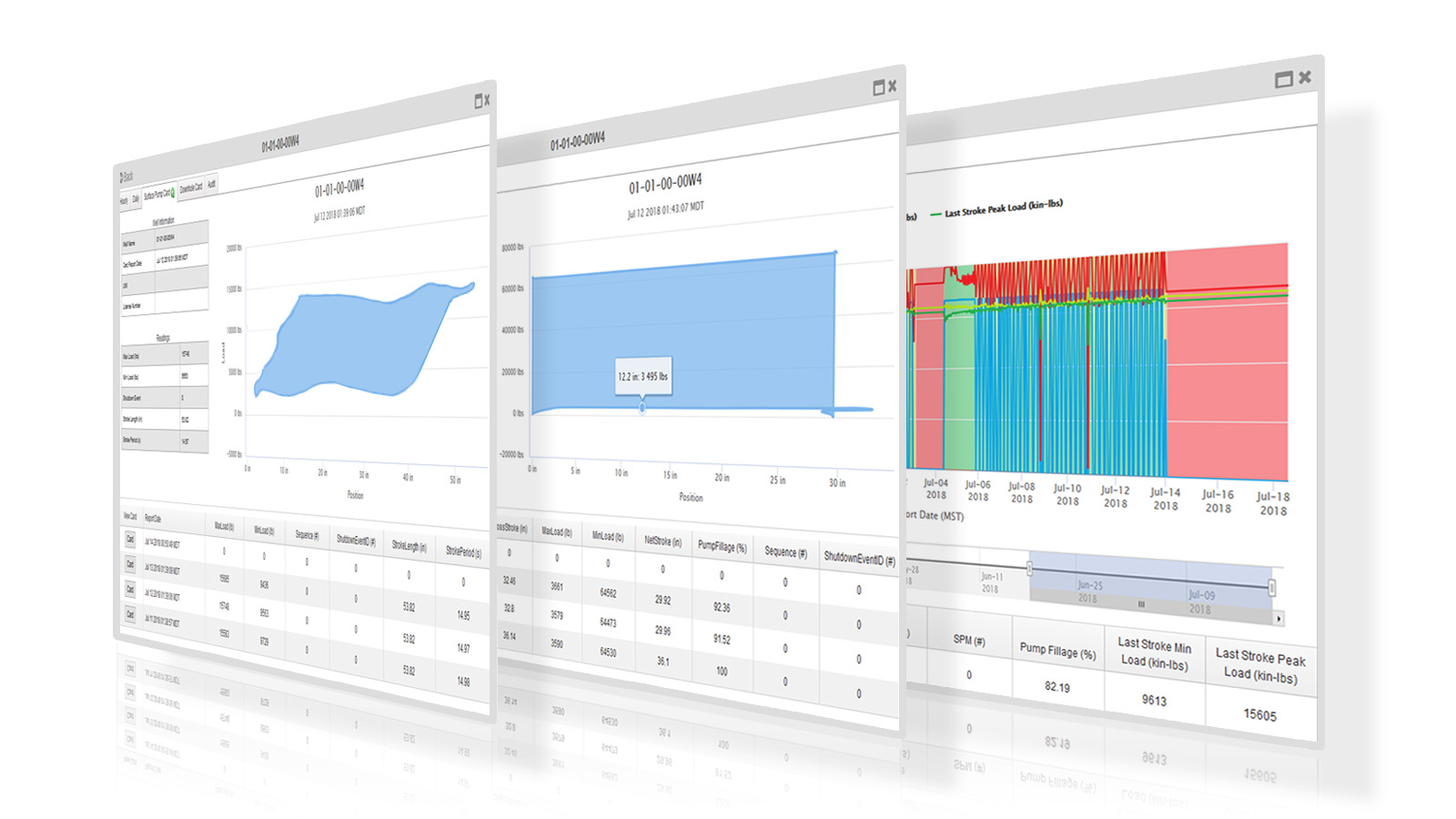 Reduce Costs for Monitoring, Analyzing, and Optimizing Lift Systems
Real-Time  |  Analyze  |  Control  |  Optimize
Pump Cards – Dynamometer Cards – Dynagraphs – Surface Pump Cards – Downhole Cards
Pump Card / Dynamometer Card / Pump Controller Monitoring
The records made by any dynamometer can be retrieved by SCADACore and aggregated into a single dashboard along with production data.
With SCADACore's dashboard, dynamometer surveys can be analyzed to reveal a defective pump, tubing leaks, excessive vibration, or other problems.
SCADACore's dynamometer monitoring can help companies detect anomalies with their system without having to pay enormous monthly fees. Our pump card monitoring packages are offered for as low as $60 / month.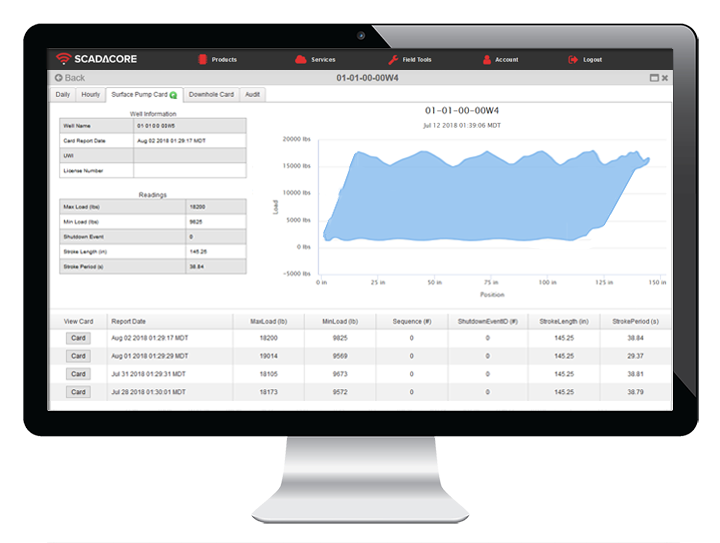 Reduce the cost of monitoring and controlling wells with SCADACore. Our all-in-one monitoring system provides a comprehensive end-to-end solution to analyze, control, and optimize your well operations.
Controller State provides a summary of all the statuses of your wells

Current and historical Card Viewer allows clients to view past and present surface cards and downhole cards

Current and historical Trending features provides powerful charting options and intelligent color-coding

Alarm Callout and Alarm History capabilities offer a complete all-in-one monitoring solution

Lufkin Well Manager, Schlumberger Rod Pump Controller (RPC), Schneider Electric Realift Rod Pump Control, NOV Guardian VFD Rod Pump Controller, and more
ViaCell-1000C | Cellular System for Pumpcard / Dynacard Monitoring
The ViaCell-1000C is a Class I Div 2 Cellular Modem that can be connected to any pump controller for monitoring applications. Simply use the RS232, RS485, or Ethernet connection to connect the ViaCell-1000C with the pump controller, and SCADACore Live will retrieve the data automatically.
Cellular Modem for Pump Controller Monitoring

Front RS232 Port, and Configurable RS232 / RS485 Port

8x Analog Input / Output or 8x Digital Outputs

Alarm Callout / Alarm Notifications via SMS, Email, and / or Voice Messages

Class I Div 2, Group A, B, C, and D Hazardous Locations

Wide Operating Temp (-40C to +85C)

Works with:

Lufkin Well Manager
Schlumberger Rod Pump Controller (RPC)
Schneider Electric Realift Rod Pump Control
NOV Guardian VFD Rod Pump Controller
And more . . .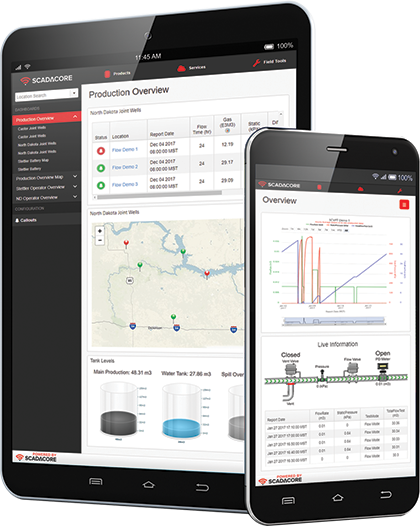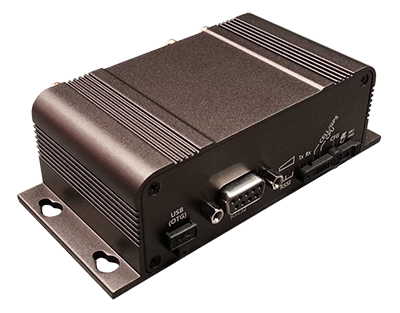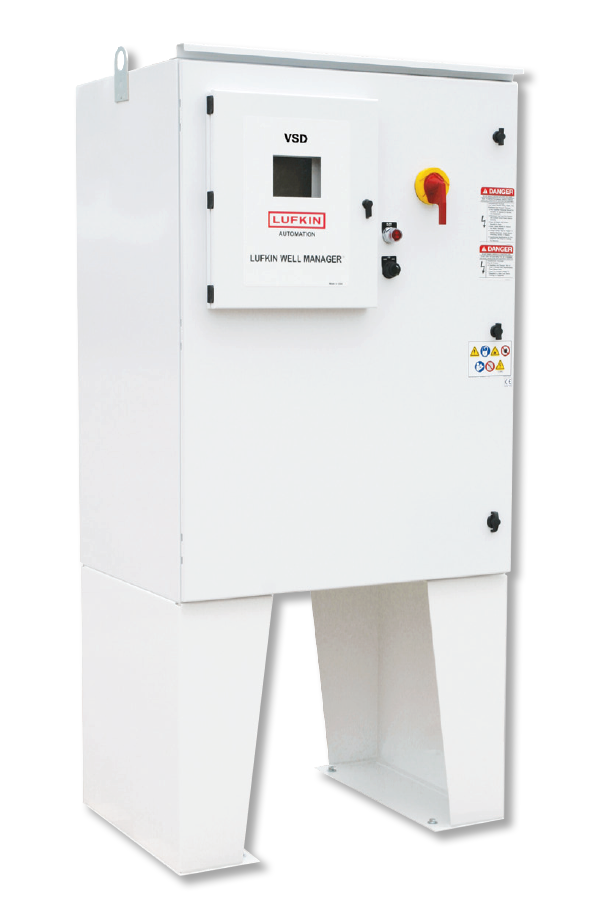 Remote Interface for Pump Controllers
SCADACore offers remote interface for Pump Controllers such as the
Lufkin Well Manager

. The system consolidates from pump controller data and production data into a comprehensive web interface, allowing clients to view, analyze, and control sites remotely.
View, Analyze, Control, Alarms
View Surface Pump Cards and Downhole Pump Cards anytime, anywhere. There is no limit on the number of days of historical data that can be retrieved from SCADACore, so our clients can view and analyze all current and historical data and trends.
SCADACore offers pump controller / Lufkin Well Manager monitoring for as low as $60/month. Contact us and find out how we can help!