Plunger Lift Monitoring
SCADACore's custom reports allow technicians to plot plunger states with pressures and flows to better tune the well.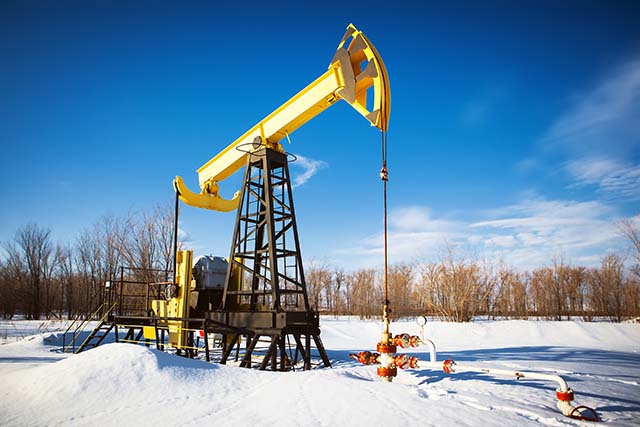 SCADACore's Collect live plugin driver system can quickly integrate new plunger-lift systems at no cost to the producer or integrator. Full control and live view of the plunger enables technicians to remotely monitor and tune their plunger-lift systems.
Custom reports allow technicians to plot plunger states along with pressures and flows to better tune and optimize your well.
Multiple sensors, states, and plunger events all included in monitoring plans.

Alarms notifying technicians or operators of plunger non-arrivals.

Clean easy to understand graphing to better understand the plunger states and pressures.

Full plunger control to tune and adjust set points based on selected algorithm.

New products? No problem, SCADACore will integrate your product at no charge.
SCADACore Plunger Lift monitoring application allows users to graphically view the current state of the plunger and monitor countdown and state timers in real-time.
We have Monitoring Solutions To Meet all Applications
Are you interested in becoming a partner and reselling SCADACore Live as your own? Click below to find out more.
The SCADACore Live Dashboard summary page allows users to quickly view the status of all wells. The easy to navigate summary grid gives users a view of the current conditions of the active Tests.
Add surveillance for $50/month to know exactly what is happening on site.
If there are multiple active units a Map view can give a broader picture of the wells.
| | | |
| --- | --- | --- |
| Flow Mode | Build-Up Mode | Lift-Mode |
SCADACore Live provides a graphical representation of the plunger state. This allows clients to quickly understand the operation of the plunger and help explain the current readings that are displayed.
Live Plunger Control allows operators to optimize the plunger in real-time without costly trips to the field. Utilizing the prioritized Collect Live Polling engine, users have the ability to make changes quickly without effecting the current scheduled polling operations.
SCADACore Live charting displays the current state of the plunger while it graphs the pressure and flow data. The addition of the state is critical for understanding the behaviour of the well and the plunger-lift.
SCADACore tracks plunger counters. Updates can be done in real time by pressing the Refresh button or scheduled poll to update once an hour.
Four intuitive pricing models will meet all your monitoring needs
Bronze
Daily Reports
Twice Daily Alarm Checks
Daily Email Exports
Daily GPS Updates
No Demand Polls
Silver
Hourly Reporting
Real-Time Alarms Available
Writable Control Points
Hourly GPS Updates
Up To 10 Demand Polls Daily
Gold
10 Minute Reporting
Real-Time Alarms Available
Writable Control Points
10 Minute GPS updates
Up to 20 Demand Polls Daily
Platinum
5 Second Reporting
Real-Time Alarms
Writable Control Points
1 Year Data Retention
Real-Time GPS Tracking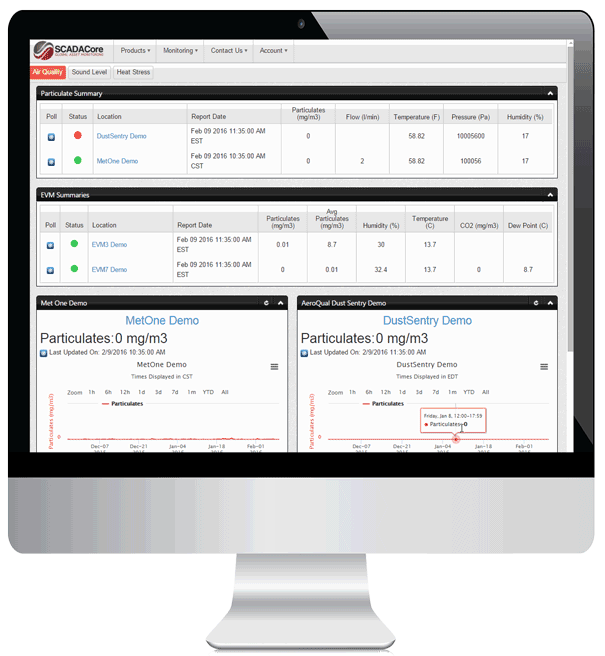 Want to know more?
Do you want more information on SCADACore's Oil and Gas solutions?
Are you a well optimization technician and need a way to tune and optimize wells remotely?

Are you a plunger-lift manufacturer and need a partner to display your information online?

Are you a producer that wants to view, analyze, and optimize your wells remotely?

Do you want to become a partner, brand your SCADACore site to your colors and logo and save money on permanent monitoring?