Web HMI on SCADACore Live
SCADACore Live features a powerful HMI that is integrated into the dashboard. Easily visualize your operations with SCADACore Live's Web HMI.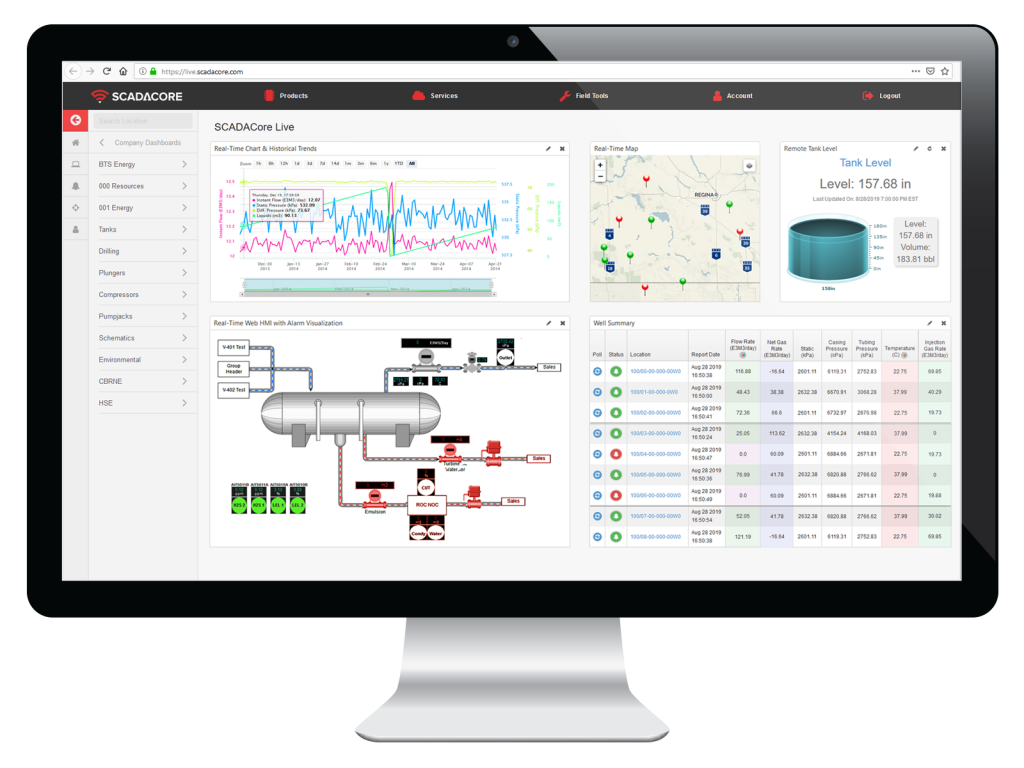 Mimic graphics help visualize operations

Design, Monitor, and Control

Easily view assets that are in alarm

Remotely control assets by changing set points, and view the results instantly

Integrated with data and trends to help provide a powerful tool for analytics and business intelligence
Fully-Featured Web Editor with WYSIWYG Display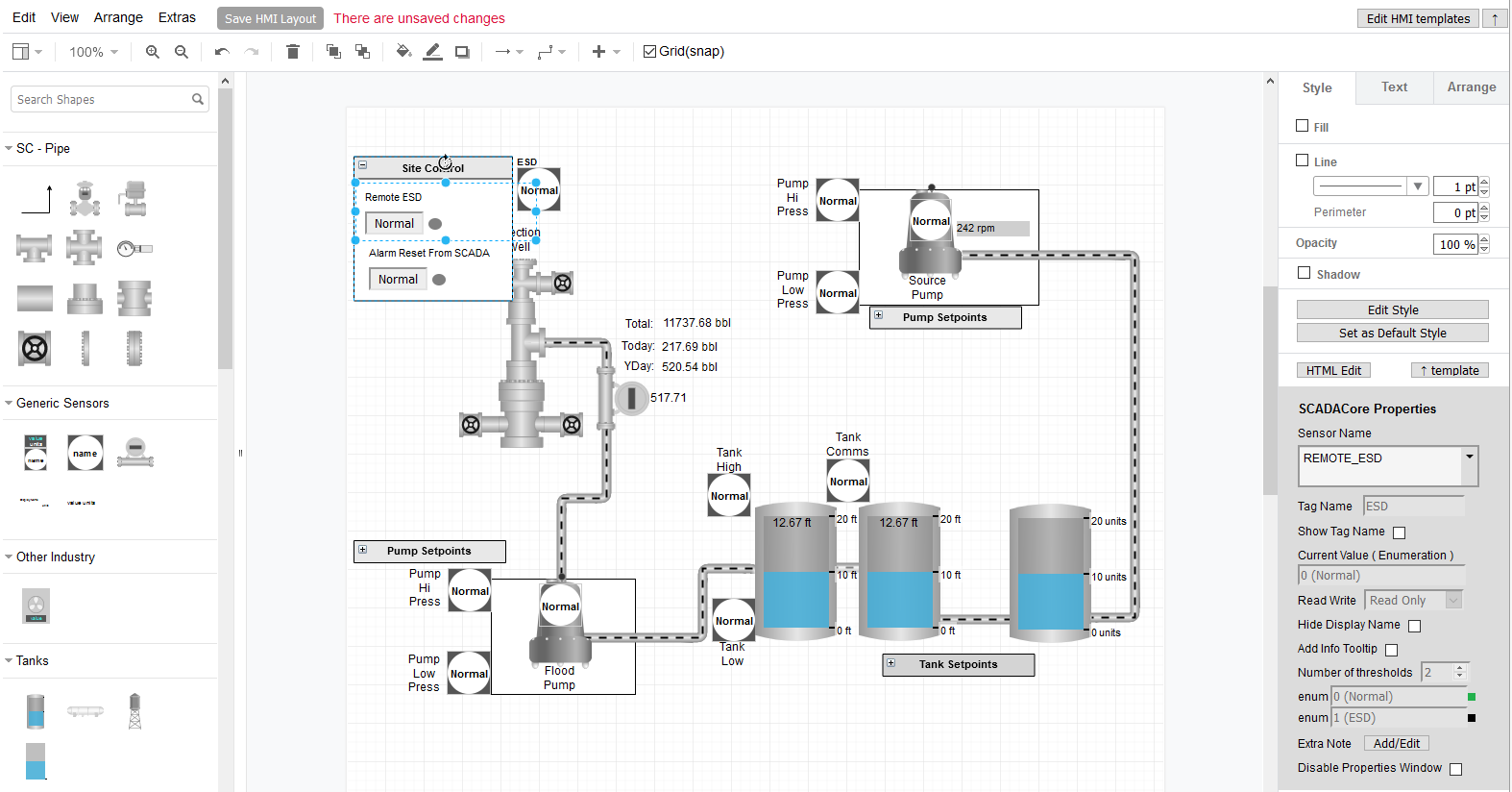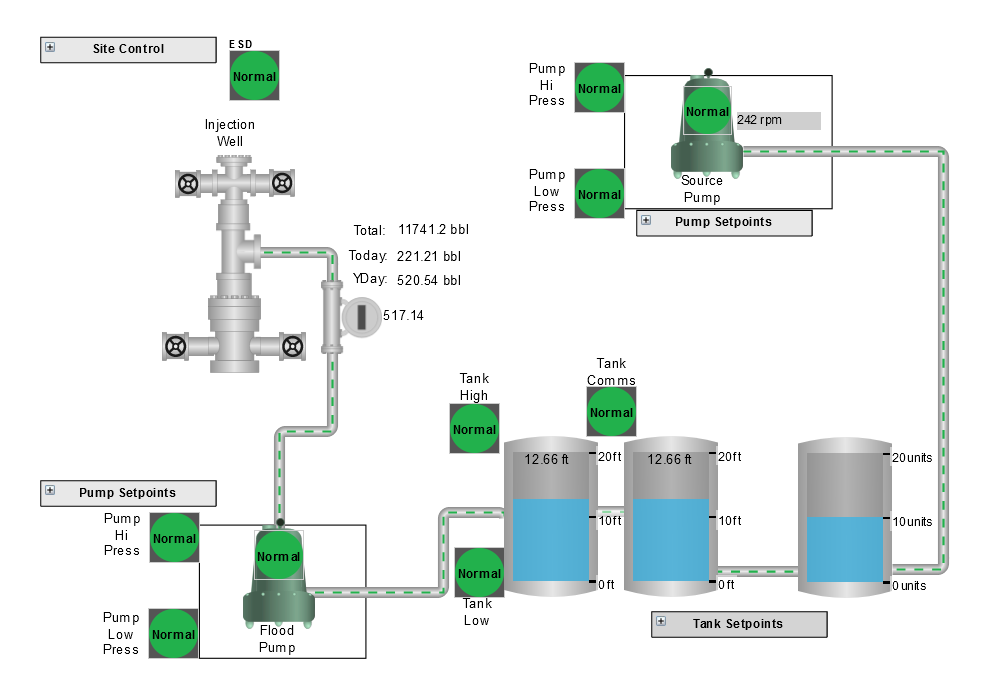 SCADACore Live provide SCADA / IIoT Remote Monitoring solution for industrial applications. The HMI is integrated directly with trending and data, providing a complete Web SCADA solution for your operations.