Tank Level Monitoring
SCADACore provides advanced charting features and alarm callout options for tank level monitoring.
Tank Level Monitoring
SCADACore provides tank monitoring for both hazardous and non-hazardous locations. Up to 4 tanks can be measured with a single Sentinel Monitoring Device. With a concentrator model, hundreds of tanks within a tank farm can be monitored.
Tank monitoring is a natural application for the SCADACore Live system. Utilizing the real-time callouts and exports all levels of the company can benefit from the data provided. Field employees can receive alarms when tanks have breached thresholds, while office staff will receive daily, weekly, or monthly reports detailing the usage of the tank.
Concentrator models on tank farms can monitor individual tanks for a low as $25/month.

Wireless sensors allow for quick installation without the worry of Class 1 Div 1 re-certification.

Additional monitoring can be added at no cost including flow, pressure, or temperature.

Strapping tables can be applied individually for tanks to give an accurate volume calculation.

You have an existing tank level monitor that you want online? SCADACore will integrate your product at no charge.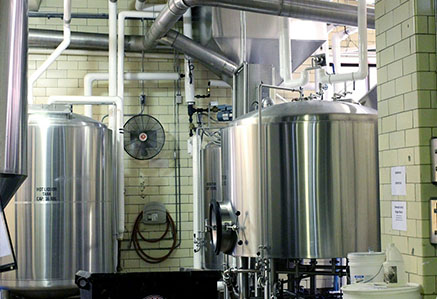 Are you interested in becoming a partner and reselling SCADACore Live as your own? Click below to find out more.
The SCADACore Live Dashboard summary page allows users to quicly view the status of the current and archived Surface Casing Vent Pressure Tests. The easy to navigate summary grid gives users a view of the current conditions of the active Tests.
Graphs will display the latest data in graph form.
If there are multiple active units a Map view can give a broader picture of the tests.
SCADACore graphical tank dashboards allow users to view the current state of the tank. The measurements can be done with volume measurements or length measurements.
The thresholds for the tank alarm can be set to change the color of the tank if levels breach the warning threshold or the high threshold.
An example threshold setup could be:
Above 700cm: High Level Shutdown (RED)
Above 650cm: High Level Warning (Orange)
100cm – 650cm: Normal Operations (Blue)
Below 100cm: Low Level Warning (Orange)
Below 50cm: Low Level Shutdown (Red)

History Data is used to view records going back 3 years. Data can be quickly exported into excel, CSV, or PDF for easy manipulation.
Data annotations can be made on the chart for the users to identify why there are dips or spikes at a specific point on the graph. These annotations can identify trucks filling or unloading liquids
Escalating callouts allow administrators to set Email and Text alerts for specific groups of people at specific levels. This allows foremen and supervisors to be alerted when high liquid levels are present.
The graphical map layout enables users to quickly view and dispatch trucks to retrieve or fill tanks.
Tanks will blink red when they are in an alarm or warning state.
Tank Level Monitoring Applications
SCADACore Integrated Products
Schneider Accutech SL10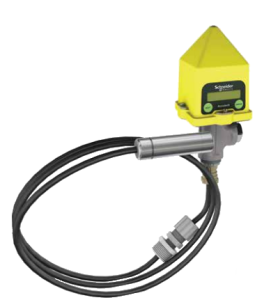 The Accutech SL10 wireless submersible level field unit measures hydrostatic level in a vented tank or well. The product samples and reports pressure readings at specified  intervals and allows for user-defined low-rate and high-rate conditions. The sensor is cable-mounted and submersed in the tank liquid, dropping in from the top of the tank,  pool or well. Specific Gravity correction and common level units of measure are supported.
AST 4500 Submersible
The AST4500 and AST4510 submersible level sensors are approved to Class I Div 1, Groups C and D for use in intrinsically safe areas with an approved barrier. From 0-1 to 0-100 PSI pressure / level measurement, this submersible pressure transducer is an excellent solution to level monitoring for indoor and outdoor applications.
Four intuitive pricing models will meet all your monitoring needs
Bronze
Daily Reports
Twice Daily Alarm Checks
Daily Email Exports
Daily GPS Updates
No Demand Polls
Silver
Hourly Reporting
Real-Time Alarms Available
Writable Control Points
Hourly GPS Updates
Up To 10 Demand Polls Daily
Gold
10 Minute Reporting
Real-Time Alarms Available
Writable Control Points
10 Minute GPS updates
Up to 20 Demand Polls Daily
Platinum
5 Second Reporting
Real-Time Alarms
Writable Control Points
1 Year Data Retention
Real-Time GPS Tracking
Want to know more?
Do you want more information on SCADACore's Industrial Process solutions?
Are you an operator on-site that is concerned with tanks that may overflow and cause spills?

Do you waste money on trucking companies picking up half loaded tanks and would like to create more efficiency in your company?

Are you a homeowner that would like to be notified when septic levels are reaching their limits?

Are you an instrumentation tech or product manufacturer who wants to provide tank level monitoring as a service, brand your SCADACore site to your colors, and logo and save money on permanent monitoring?