Well Testing
SCADACore provides monitoring services for Two Phase Well Testing and Three Phase Well Testing.
Well Testing Monitoring
SCADACore provides monitoring to testing companies and producers looking to perform 2 and 3 phase gas and liquid tests on existing wells. SCADACore offers several options for portable monitoring and can easily interface with existing equipment.
SCADACore can quickly tie into existing testing hardware. The integration into existing hardware is a free service SCADACore provides to our service partners. SCADACore's dashboard and analytics system can provide clients with running totals, hourly totals, daily totals, and monthly totals for gas and liquid flow. Three phase monitoring will separate the condensate from the water giving a clear view of the wells production. With the included export service SCADACore can automatically update field production software.
Portable flow units can be quickly piped in for long or short-term tests.

New high flow wells can benefit from high frequency 5 second polling.

Shut-ins, optimizations, and other controls are available and can be changed remotely.
Callouts available on numerous sensors including, high/low pressures, or high/low flows, or high/low tank levels.

You have an existing well testing equipment that you want online? SCADACore will integrate your product at no charge.
The SCADACore Live Dashboard summary page allows users to quicly view the status of the current and archived well tests. The easy to navigate summary grid gives users a view of the current conditions of the active Tests.
Graphs will display the latest data in graph form.
If there are multiple active units a Map view can give a broader picture of the tests.
The Chart Dashboard summary will give a quick view of the latest data retrieved from the remote well testing unit. Charts can be quickly exported to PDF or picture file.
Clicking on the title will bring up a historical summary page.
The live data view of the  gives the user a real-time view of the current state of operations for the test.
Poll buttons are available to retrieve instant data
Export to Excel, CSV, or PDF
Change units and chart spans to your personal preference
Chart is interactive and can be zoomed in to view a specific time span.
The dashboard also provides a quick view of multiple well tests. The two phase well testing is perfect for understanding the pipeline dynamics. With the additional of an Analog Valve production can be increase or decreased for each of the wells to help improve output throughout the entire field.
Are you interested in becoming a partner and reselling SCADACore Live as your own? Click below to find out more.
Four intuitive pricing models will meet all your monitoring needs
Bronze
Daily Reports
Twice Daily Alarm Checks
Daily Email Exports
Daily GPS Updates
No Demand Polls
Silver
Hourly Reporting
Real-Time Alarms Available
Writable Control Points
Hourly GPS Updates
Up To 10 Demand Polls Daily
Gold
10 Minute Reporting
Real-Time Alarms Available
Writable Control Points
10 Minute GPS updates
Up to 20 Demand Polls Daily
Platinum
5 Second Reporting
Real-Time Alarms
Writable Control Points
1 Year Data Retention
Real-Time GPS Tracking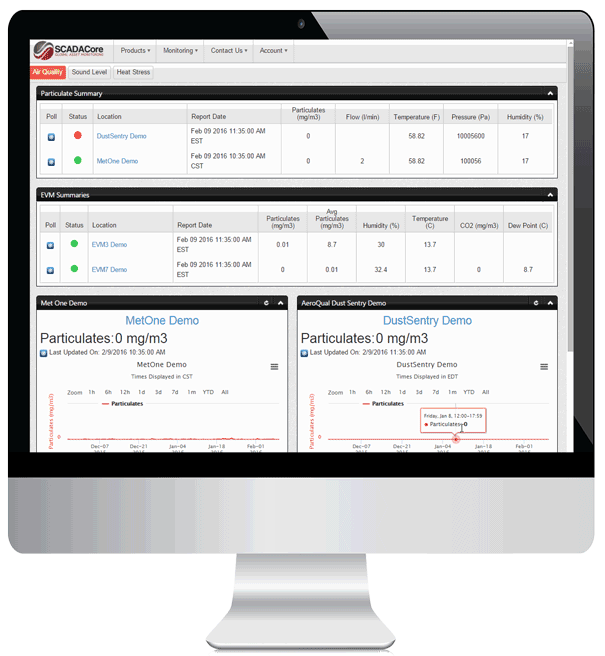 Want to know more?
Do you want more information on SCADACore's Oil and Gas solutions?
Do you need to save money by remotely monitoring your well tests?

Do you need remote control, alarms, or surveillance on your well tests?

Do your clients need you to provide real-time online data?

Do you want to become a partner, brand your SCADACore site to your colors and logo and save money on permanent monitoring?