Cloud OPC – Web-Access for OPC Server
SCADACore Live extends your existing OPC architecture, delivering secure, unlimited web-access to all your data.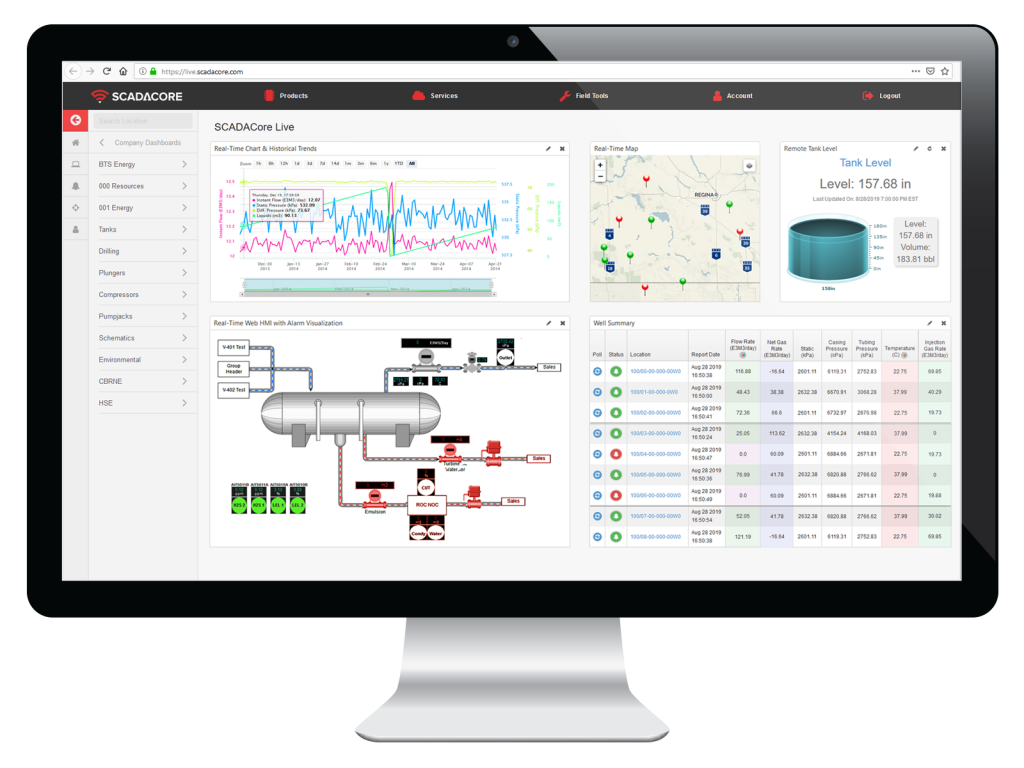 No hassle, seamless interoperability from OPC to the cloud

Unlimited desktop, mobile, and tablet access anytime, anywhere with an internet connection

View, trend, and set callouts for OPC data points

Improve visualization and UI to assist in managing remote assets

Fast and simple integration into existing OPC architecture

SCADACore's powerful tools allow for improved analytics and business intelligence
Extend Existing OPC Architecture with SCADACore's Cloud OPC

Outdated OPC architecture are highly-limited and prevents technicians from effectively managing operations.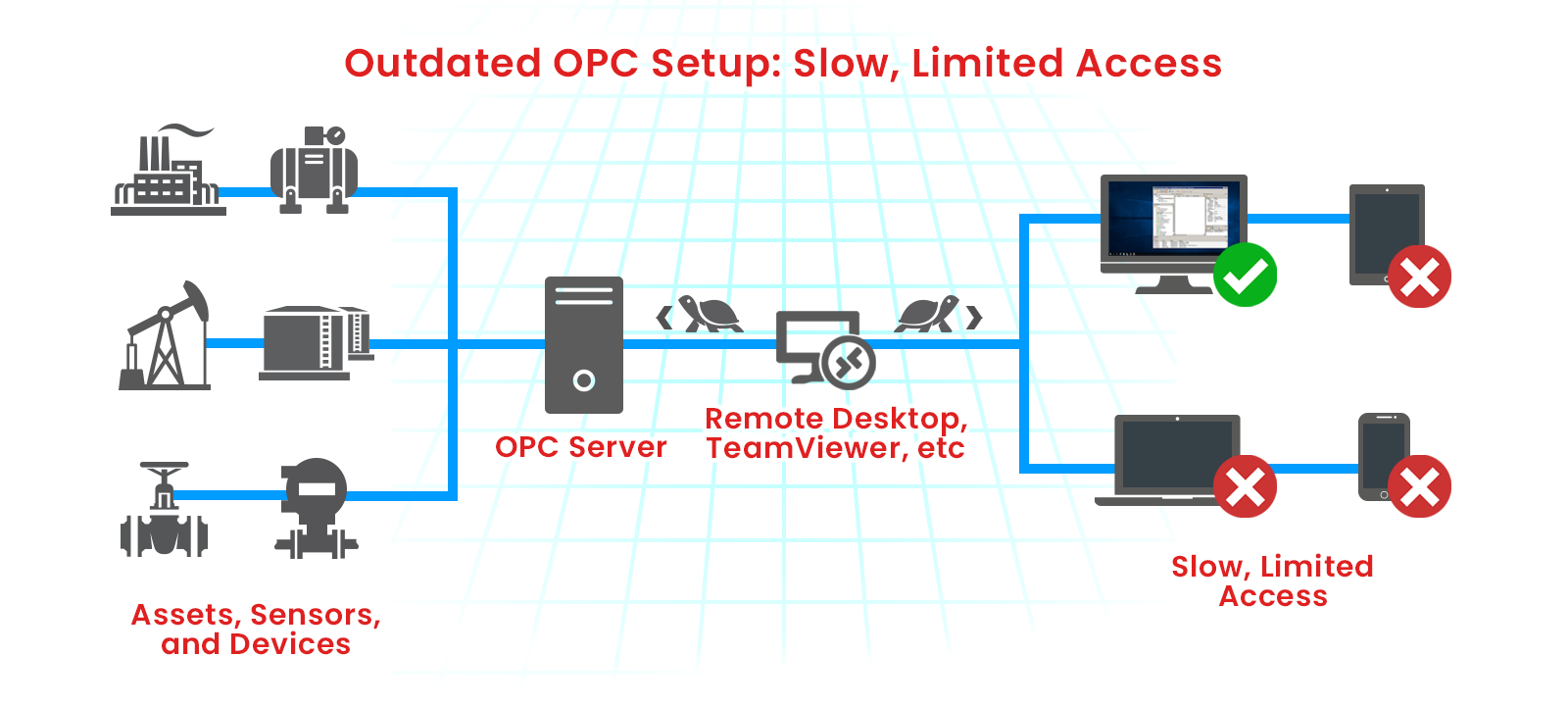 SCADACore's seamless Cloud OPC integration deliver real-time data monitoring and control to unlimited users on Windows, Mac OS, Android, and iOS, anytime, anywhere.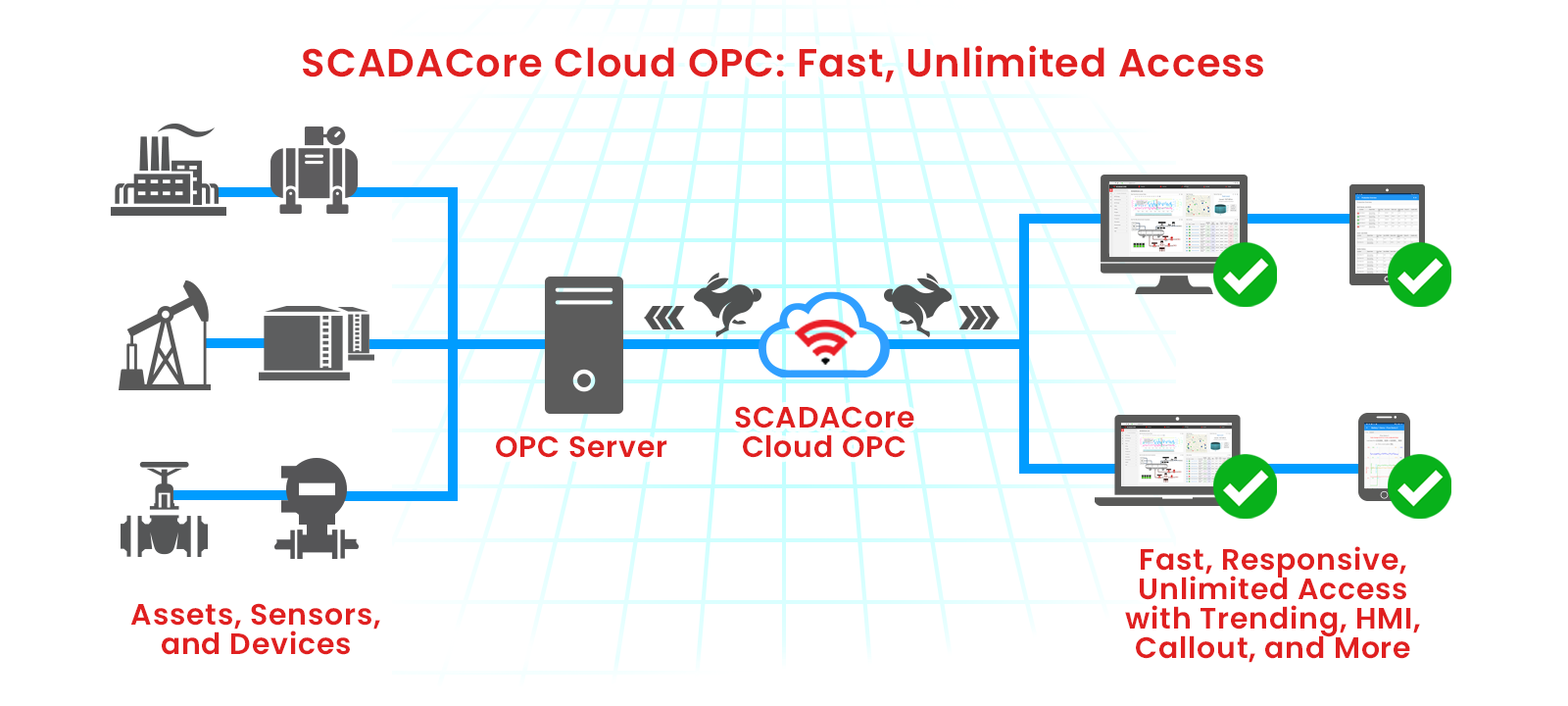 SCADACore's Cloud OPC is integrated directly into SCADACore Live, featuring powerful trending options, HMI, alarm callouts, and more.