Three Phase Well Testing
SCADACore offers monitoring to testing companies and producers looking to perform 3-Phase gas and liquid tests.
Three Phase Well Testing Monitoring
SCADACore offers monitoring to testing companies and producers looking to perform 3 phase gas and liquid tests on existing wells. With our extensive library of EFMs and peripherals we can integrate with existing equipment or provide you with the right testing package.
SCADACore can quickly connect to existing testing hardware. The integration into existing hardware is a free service SCADACore provides to our service partners. SCADACore's dashboard and analytics system can provide clients with running totals, hourly totals, daily totals, and monthly totals for gas and liquid flow. Three phase monitoring will separate the condensate from the water giving a clear view of the wells production. With the included export service SCADACore can automatically update field production software.
SCADACore programmers works with product manufacturers or integrators to bring your device into the system. With the collect live plugin driver system new devices can be added quickly on the fly without interrupting operations. SCADACore offers well testing monitoring with hourly reports for as low as $60 / month.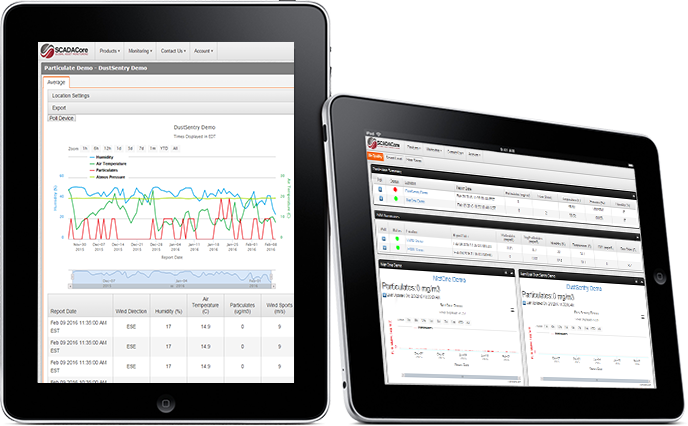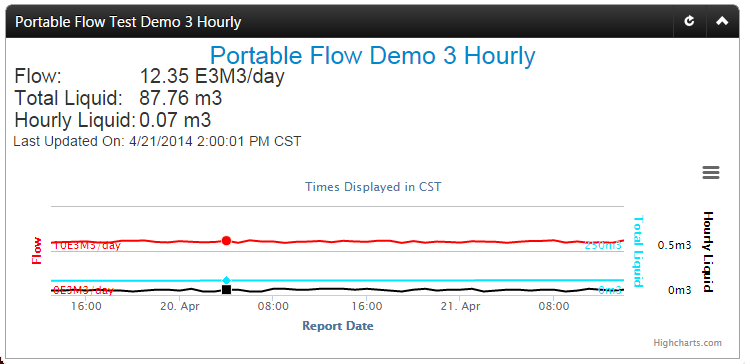 Dashboard Summary
The Chart Dashboard summary will give a quick view of the latest data retrieved from the remote well testing unit. When the user clicks on the title, the historical summary page can be brought up. Charts can be quickly exported to PDF or picture file.
Historical View
The live data view of the gives the user a real-time view of the current state of operations for the test
Poll buttons are available to retrieve instant data
Export to Excel, CSV, or PDF
Change units and chart spans to your personal preference
Chart is interactive and can be zoomed in to view a specific time span
Multiple Well Test View
The dashboard also provides a quick view of multiple well tests. Three Phase well testing can be used to test multiple oil producing wells from a single switching station. Well data can be read automatically and uploaded to field production software with the Export Live features.

Custom Dashboards
SCADACore provides a powerful and flexible dashboard system that can be customized to your specific needs. Choose between, maps, graphs, grid summary, alarm thresholds, or work with our programmers to build your own.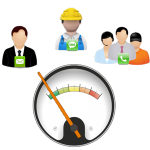 Callouts
Escalating callouts will allow you to set multiple high or low level alarms an a single sensor. Escalating the severity of the callout as each alarm threshold is hit. Callout Schedules can easily be changed for oncall staff.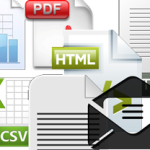 Exports
Exports can be used by third party accounting system to automatically receive data. Daily, Weekly, or Monthly reports can also be sent directly to your accountants or administration for easy review of production or test results.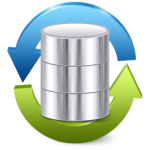 Imports
Integrate all your data collection using the Import option. Imports allow data to be sent from a 3rd party into the SCADACore repository bringing all your data into one easy to use dashboard interface.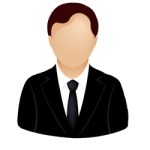 Multiple Users
Multiple users can each have their own custom dashboard and units selection. Each user has their own level of security and restrictions to prevent employees from remotely controlling devices.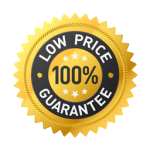 Low Cost
With our enterprise solution, SCADACore Live, priced at the lowest rates of any Web SCADA provider, SCADACore can help you reduce your cost of operation.