SCADACore provides full suite of environmental monitoring, including weather, air quality, water quality, water levels, and radiation.
The SCADACore database allows for analysis of data over days, weeks, months, and even years to determine the quality of the environment in an particular area.
Real-time callouts can be used to notify stakeholders of immediate dangers.
SCADACore knows environmental monitoring.
Environmental monitoring requires equipment to be robust and accurate to compare data over many years. Many of the sites SCADACore monitors are in remote areas that are difficult to get to in even the best conditions throughout the year. With the online remote monitoring and optional satellite reporting SCADACore can bring environment data back to you from anywhere on the planet.
Remote monitoring suitable for extreme winter temperatures.

Air Quality monitoring powered with SCADACore solar communication package.

Water Quality and Water Levels in one monitoring package.

Sound intensity monitoring for construction or remote Oil and Gas locations.

New products? No problem, SCADACore will integrate your product at no charge.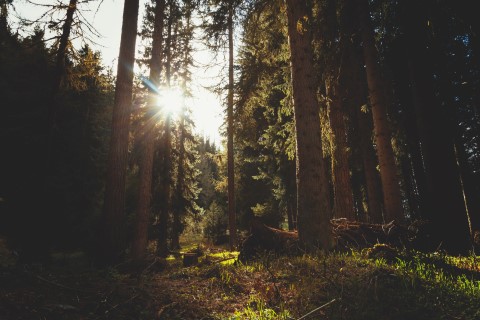 Four intuitive pricing models will meet all your monitoring needs
Bronze
Daily Reports
Twice Daily Alarm Checks
Daily Email Exports
Daily GPS Updates
No Demand Polls
Silver
Hourly Reporting
Real-Time Alarms Available
Writable Control Points
Hourly GPS Updates
Up To 10 Demand Polls Daily
Gold
10 Minute Reporting
Real-Time Alarms Available
Writable Control Points
10 Minute GPS updates
Up to 20 Demand Polls Daily
Platinum
5 Second Reporting
Real-Time Alarms
Writable Control Points
1 Year Data Retention
Real-Time GPS Tracking
SCADACore will keep your neighbors happy.
Are you interested in becoming a partner and reselling SCADACore Environmental Solutions as your own?
Click below to find out more.
Environmental Monitoring Applications
Want to know more?
Do you want more information on SCADACore's Health and Safety solutions?
Are residents next to your construction site, mine, oil and gas well, or industrial facility complaining about noise or pollution?

Do you need real-time monitoring of water wells and real-time checks on water quality?

Do your workers and residents need to know the air quality near you construction site?

Do you want to become a partner, brand your SCADACore site to your colors and logo and save money on permanent monitoring?