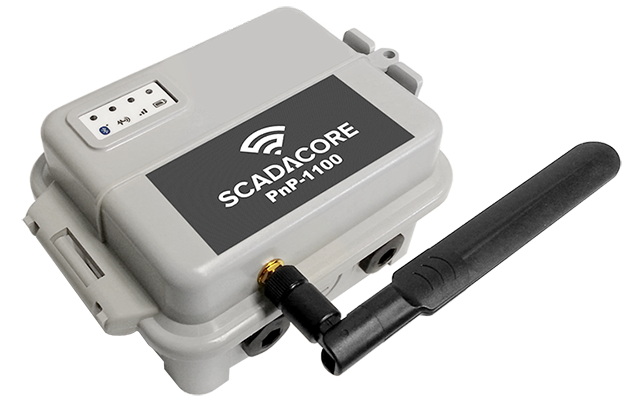 SCADACore Products
Monitoring Hardware and Packages
All-Inclusive Pricing As Low As $40/Month
Remote Monitoring Hardware
SCADACore provides turnkey hardware solutions for your monitoring needs. SCADACore can work with existing wireless or wired communications to retrieve data. For applications where communications do not exist we can provide a turn-key and custom solution to meet your needs.
IIoT Live M2M Applications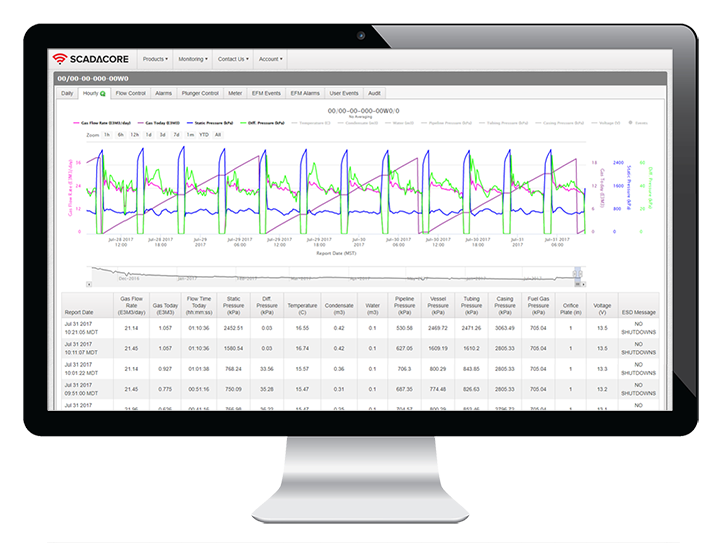 IIoT Live Insight Remote Monitoring Features
SCADACore's IIoT Live M2M products and packages work with IIoT Live Insight seamlessly to provide SCADA / IIoT Remote Monitoring solution for industrial applications.
The system is fully-featured with powerful graphing features, voice / SMS / email alarm callouts, and data import and export support, all packaged in an all-inclusive package.
All-Inclusive Pricing Plans for a Complete Monitoring Package
PnP-1100 Hardware Package Cost
Exports (Email, FTP, Web Services)

24/7 Support from Experienced Technicians

Secure and Redundant Hosting
SCADACore Products Applications
New applications can be easily added and customized at no extra charge. SCADACore is a one-stop solution for all your remote monitoring product needs.
Pressure, Temperature, Flow, Humidity, Chemical Levels for Industrial Process Monitoring Applications

Temperature, Humidity, Air Quality, Sound Levels, Water Levels for Environmental Monitoring Applications

Gas Flow, Well Pressure, Oil Pressure, Compressor Status, 3 Phase Testing, Pressure Buildups, Artificial Lift for Oil and Gas Monitoring Applications

Oil Leaks, Remote Site Surveillance, Water Levels, Remote Safety Surveillance, Remote Office Security for Remote Surveillance.

H2S, Carbon Monoxide, Oxygen, Methane, SO2, Benzene for Toxic Gas Monitoring

Remote docking station reports, Heat Stress, Sound Levels, Air Quality for Industrial Hygiene Monitoring Applications