Water Level Monitoring
SCADACore provides water level monitoring with real-time, hourly, or daily data, and alarm callouts.
Water Level Monitoring
SCADACore brings the most accurate level readings directly to the web. Water Level monitoring is perfect for remote water wells or irrigation canals critical to local operations but difficult to reach. Combine your water level monitoring with SCADACore's water quality monitoring including PH levels, Turbidity and Temperature.
Water Level logging is an essential but time consuming exercise. A single trip to a remote well could take hours to reach fuel, time, and wages are costly expenditures. SCADACore Live can save thousands of dollars in money and hundreds of man hours while providing real-time levels for water wells, aquifers, rivers, irrigation canals, lakes, or any other body of water.
Combine water level with PH and turbidity for a complete water monitoring solution.
Monitor levels in open water or underground water wells.

Measure water flow in canals or rivers to ensure adequate supply of water is met, and allotment to users are tracked.

Set escalating alarms so early warnings can to local residents while higher thresholds send email or SMS directly to the users.

Early warning alarms for residents up-stream to give them early notification of possible flooding in the area.

You have an existing water level meter that you want online? SCADACore will integrate your product at no charge.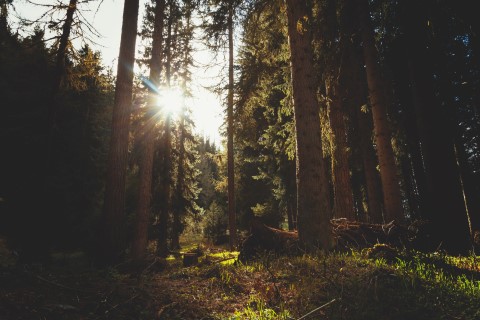 Are you interested in becoming a partner and reselling SCADACore Live as your own? Click below to find out more.
The SCADACore Live Dashboard summary page allows users to quicly view the status of the current and archived Surface Casing Vent Pressure Tests. The easy to navigate summary grid gives users a view of the current conditions of the active Tests.
Graphs will display the latest data in graph form.
If there are multiple active units a Map view can give a broader picture of the tests.
Real-Time charts are available to identify trends in water levels due to weather or usage from irrigation.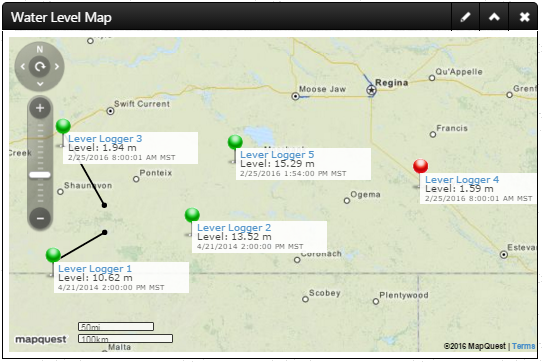 Map layouts are the fastest way to identify problem well locations. Icons will flash when they are alarming to help identify wells at a glance.

SCADACore maintains logs of historical data indefinitely allowing users to monitoring logs for years in the past. The graphs can help determine long-term trends and extrapolate future usage.
Escalating callouts allow administrators to set Email and Text alerts for specific groups of people at specific levels. This allows administrators to be alerted before residents or stakeholders when levels are higher or lower than expected. Further changes in water levels can alert employees or contractors on-site.
Grid summaries organize all wells by specific region to quickly identify changes across multiple wells. Alarm icon will indicate wells that have fallen or risen above the specified threshold.
SCADACore Integrated Products
Solinst Level Logger
The Solinst Level logger is a submersible logger that functions on it's own through battery power or real-time using a serial read cable. Using the SCADACore Solar Communication Package SCADACore communication can be tied back to SCADACore Live saving hundreds of man hours of "windshield" time driving to the field to check on well status.
Four intuitive pricing models will meet all your monitoring needs
Bronze
Daily Reports
Twice Daily Alarm Checks
Daily Email Exports
Daily GPS Updates
No Demand Polls
Silver
Hourly Reporting
Real-Time Alarms Available
Writable Control Points
Hourly GPS Updates
Up To 10 Demand Polls Daily
Gold
10 Minute Reporting
Real-Time Alarms Available
Writable Control Points
10 Minute GPS updates
Up to 20 Demand Polls Daily
Platinum
5 Second Reporting
Real-Time Alarms
Writable Control Points
1 Year Data Retention
Real-Time GPS Tracking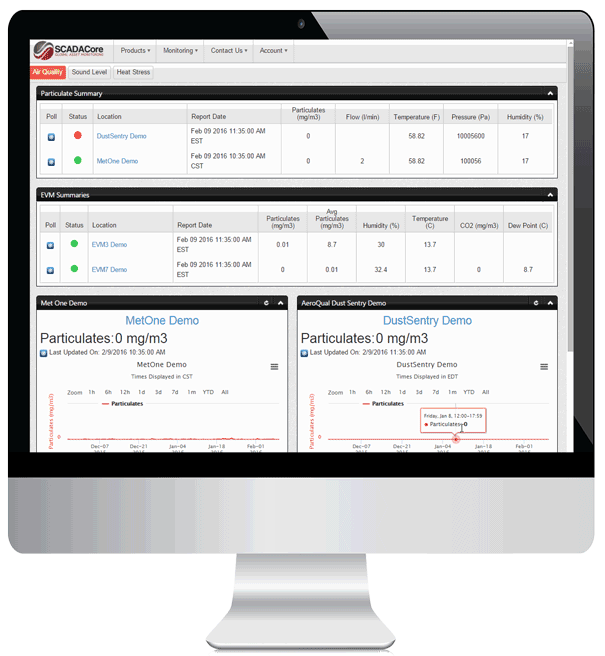 Want to know more?
Do you want more information on SCADACore's Industrial Hygiene solutions?
Do you spend hundreds of man hours and thousands of dollars every year collecting well information manually?

Are you concerned about quickly changing levels in rivers or drainage ponds that may effect nearby residents.

Do you need to know the status of remote irrigation canals or reservoirs to ensure supply to clients is met.

Are you an environmentalist who wants to provide remote water level monitoring as a service, brand your SCADACore site to your colors, and logo and save money on permanent monitoring?