Air Quality Monitoring
Bringing Remote Air Quality Data to Your Fingertips
Air Quality Monitoring
Along with the extensive remote monitoring capabilities for monitoring hazardous gases, SCADACore also monitors Air Quality Health Index metrics. Air quality includes Ozone, Particulate Matter, and Nitrogen Dioxide. SCADACore can provide real-time risk assessment for AQHI.
AQHI (Air Quality Health Index) is measured assessed with a scale from one to 10 where 1 is very low risk and 10 is very high risk. As the risk rises in the scale individuals that have respiratory issues are more likely to be affected by the quality of the air. Real-time Monitoring of air quality can provide the individuals with an early warning that will allow them to take precautions.
Additional sensors for wind speed and wind direction can be added.

Heat and Humidity sensors can be added to provide more accurate air quality readings.

With AQHI readings advanced forest fire detection can be made in remote areas.

Air quality monitors can be installed in retirement homes or schools to provide warnings for the most vulnerable people.

You have an existing air quality meter that you want online? SCADACore will integrate your product at no charge.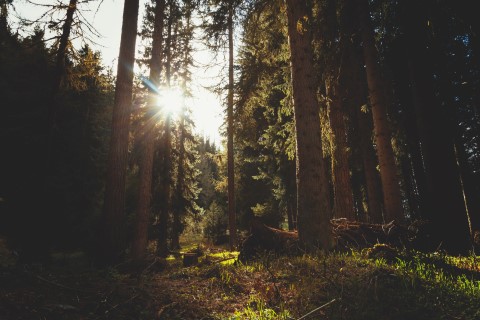 Are you interested in becoming a partner and reselling SCADACore Live as your own? Click below to find out more.
The SCADACore Live Dashboard summary page allows users to quicly view the status of the current and archived Surface Casing Vent Pressure Tests. The easy to navigate summary grid gives users a view of the current conditions of the active Tests.
Graphs will display the latest data in graph form.
If there are multiple active units a Map view can give a broader picture of the tests.
Charts allow environmentalists and residents to identify times of the day when air quality is poor.
SCADACore can bring your remote monitors to the public. Similar projects have allowed residents to view a network of monitors in a particular area.

With the historical data hygienists can identify trends in air quality.
Escalating callouts can be used to notify residents that the air quality is poor and to remain inside until the air pollution subsides. They can also be used to possibly identify forest fires and give early warning to park rangers and campers.
SCADACore Integrated Products
3M EVM3 and EVM7
The 3M EVM 7 and EVM 3 Evironmental monitors offered by 3M are the most portable solution available for monitoring air quality. SCADACore has developed the product that can retrieve data from the EVM7 and EVM3 monitors and transmit them back to an online web portal.
Some of the features of the 3M environmental monitors include:
Base model with Particulate sensor, PID (ppm) sensor, CO2 sensor, (2) 37 mm gravimetric filter cassettes and standard accessories
Simultaneous measurement of particulate and CO2, VOC, Temperature and Relative Humidity concentrations
Dial-in rotary impactor
90 degree light scattering photometer
Built-in sampling pump for gravimetric analysis
QuesTemps are also compatible with SCADACore Alarm Stations.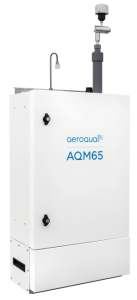 Aeroqual Dust Sentry
Aeroqual provides a wide range of monitoring products including sound, heat, and particulates. The Aeroqual Dust Sentry provides several configurations for outdoor and indoor use.
Its features include:
Cost effective PM10 monitoring
Continuous real-time measurement of particulate
Compact and light enough to be carried by one person
Quick and easy to install and relocate
Flexible integration of meteorological and noise sensors
Four Intuitive, All-Inclusive, Low-Cost Pricing Models
Bronze
Daily Reports
Twice Daily Alarm Checks
Daily Email Exports
Daily GPS Updates
No Demand Polls
Quantity Pricing Available*
* Up to 25% Off
Silver
Hourly Reporting
Real-Time Alarms Available
Writable Control Points
Hourly GPS Updates
Up To 10 Demand Polls Daily
Quantity Pricing Available*
* Up to 25% Off
Gold
10 Minute Reporting
Real-Time Alarms Available
Writable Control Points
10 Minute GPS updates
Up to 20 Demand Polls Daily
Quantity Pricing Available*
* Up to 25% Off
Platinum
5 Second Reporting
Real-Time Alarms
Writable Control Points
1 Year Data Retention
Real-Time GPS Tracking
Quantity Pricing Available*
* Up to 25% Off
Want to know more?
Do you want more information on SCADACore's Environmental solutions?
Are you concerned about industry polluting the air around you and want to ensure they are following environmental standards?

Do you have residents in retirement homes or childcare who are affected by air quality?

Do you want an early warning system for forest or wild fires?

Are you an Environmentalist t who wants to provide remote air quality monitoring as a service, brand your SCADACore site to your colors, and logo and save money on permanent monitoring?