SCADACore Sentinel product-line provides real-time alarming to your remote assets.
Trust SCADACore with your remote assets.
Sentinel products can be combined with the SCADACore remote data acquisition to cost effectively retrieve data without missing critical alarms. Sentinel hardware is certified for Class 1 Div 2 operations and is designed to work in the harshest environments.
Sentinel can provide real-time monitoring on analog inputs 4-20ma or 1-5v

Sentinel support several protocols including modbus, canbus, roctalk, bacnet, and more.

Simple scripts and controls are available to allow outputs to be triggered.

Sentinel software can be included in hundreds of devices giving them immediate real-time alarm as well as reporting.

Scheduled reporting is adjustable, several reports can be scheduled at once.
SCADACore Real-Time Alarming
SCADACore Live Web Hosting Service is the fastest option to benefit from the "Internet Of Things" with no knowledge required to get started.
Would you like to offer SCADACore as a branded service to your clients? Click below to find out more.
Sentinel Products
All Sentinel products can be programmed to send real-time alarms and scheduled reports back to the SCADACore Live host.
Sentinel Box
The Sentinel communication box is the simplest and most cost effective way to give your product real-time alarming with scheduled reports. The sentinel box easily connects via analog input, RS232 or RS485 serial, or Ethernet connections. The product is Class 1 Div 2 (Zone 1) ready and its small form-factor can be quickly installed into any existing enclosure. The hardware allows for remote updates and diagnostics so any anomalies can be identified and corrected remotely.
Embedded Sentinel
The embedded Sentinel uses the same hardware as the Sentinel Box but in a smaller form-factor so it can be embedded into existing hardware. The new hardware can then be sold as SCADACore Live ready.
Sentinel Alarm Station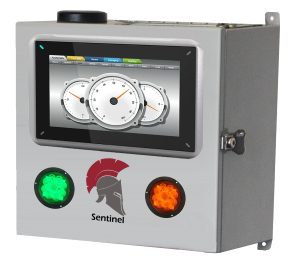 Sentinel alarm stations provide the users with 2 levels of reporting and alarming. Local users can be alerted to high thresholds in toxic gases, temperatures, sound levels, etc. with an audible siren or visual light beacon. Configurations of the alarm station allow the users to set different limits for sirens and different colors for alert levels. During an alarm the rate of reports are increased to report the data faster to the SCADACore Live system allowing real-time alarms and more frequent data for historical purposes.
Connect to Everything… Everywhere!
Pressure, Temperature, Flow, Humidity, Chemical Levels for Industrial Process Monitoring Applications

Temperature, Humidity, Air Quality, Sound Levels, Water Levels for Environmental Monitoring Applications

Gas Flow, Well Pressure, Oil Pressure, Compressor Status, 3 Phase Testing, Pressure Buildups, Artificial Lift for Oil and Gas Monitoring Applications

Oil Leaks, Remote Site Surveillance, Water Levels, Remote Safety Surveillance, Remote Office Security for Remote Surveillance.

H2S, Carbon Monoxide, Oxygen, Methane, SO2, Benzene for Toxic Gas Monitoring

Remote docking station reports, Heat Stress, Sound Levels, Air Quality for Industrial Hygiene Monitoring Applications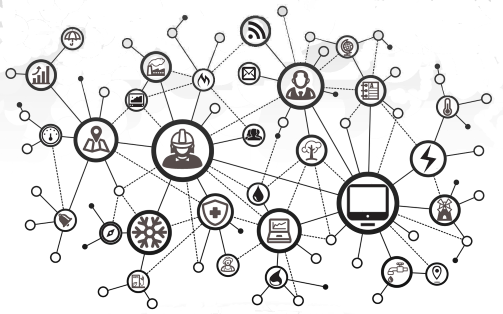 Four intuitive pricing models will meet all your monitoring needs. No additional charges for real-time alarming.
Bronze
Daily Reports
Twice Daily Alarm Checks
Daily Email Exports
Daily GPS Updates
No Demand Polls
Silver
Hourly Reporting

Real-Time Alarms Available

Writable Control Points
Hourly GPS Updates
Up To 10 Demand Polls Daily
Gold
10 Minute Reporting

Real-Time Alarms Available

Writable Control Points
10 Minute GPS updates
Up to 20 Demand Polls Daily
Platinum
5 Second Reporting

Real-Time Alarms Available

Writable Control Points
1 Year Data Retention
Real-Time GPS Tracking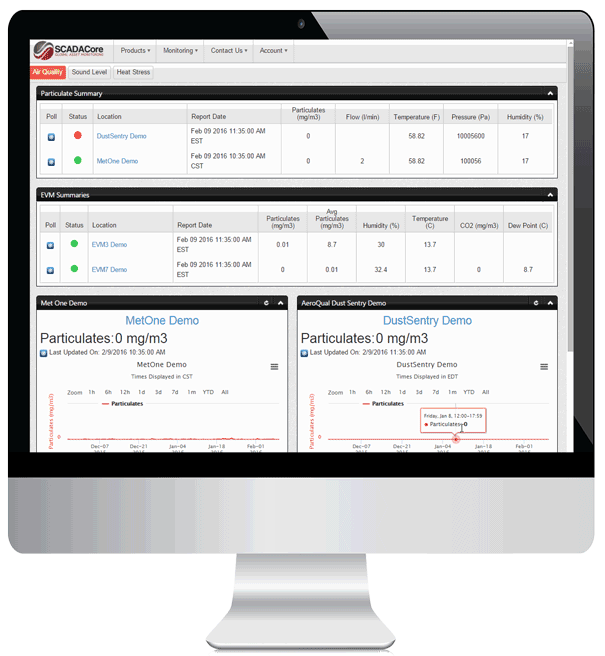 Want to know more?
Contact the SCADACore team for a full web demonstration and more information on our Sentinel products.
Do your workers need to be alarmed when safe work conditions are breached?

Do you need real-time alarming at affordable prices?

Do you have custom propreitary data interfaces that make it difficult to retrieve data?

Do you want to make your job easier?