Remote Monitoring For Industries and Businesses
Remote monitoring for industrial applications range from well-testing monitoring, plunger-lift monitoring, hazardous gas monitoring, heat stress monitoring, water level monitoring, to tank level monitoring, and more. Technical requirements vary widely depending on application, some requires a single alarm callout to notify operator of alarm conditions, while other application comprise of a large network of SCADA systems with hundreds of thousands of I/O points. At SCADACore, we help design and implement a solution that is right for your requirements.
SCADACore can collect data from thousands of devices using hundreds of different protocols.

Reports

are organized in user customizable dashboards with trending, maps, alert thresholds, and tables.

Callout alarms can be triggered on escalating levels with reports sent by email, voice, or text messages to multiple users.

Exports

can be periodically scheduled to send by email, ftp, or web service.

GPS

asset tracking available at no additional cost with all monitoring packages.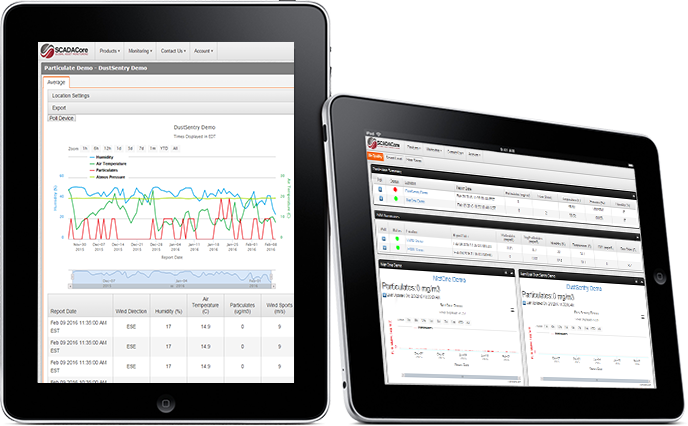 Our SCADACore Live Monitoring Service is a one-stop monitoring package where we take care of all your monitoring requirements.
Let SCADACore provide the expertise to get your assets online.
We provide flexible product options that work to work with your company.
SCADACore Live Web SCADA
SCADACore Hosted Web SCADA will provide the hardware, web portal, communications, and support for your remote assets.
Trust your assets with SCADACore
Find out about SCADACore Live hosting options and complete price list
Software Libraries
Our software libraries have been used by SCADACore for years and are ready to be integrated in your application.
Get a head-start with our pre-built software libraries
Save time and money by quickly integrating SCADACore's DLLs into your application.
M2M Hardware Solutions
You provide the asset we provide the communications.
Communication needs for any application.
SCADACore will provide 24/7 support for hardware and communication, providing a turn-key monitoring solution.
Software Consulting
Specializing in M2M connectivity -- let us get your asset online.
M2M communication and onsite alarming
SCADACore can add M2M connectivity to your existing asset.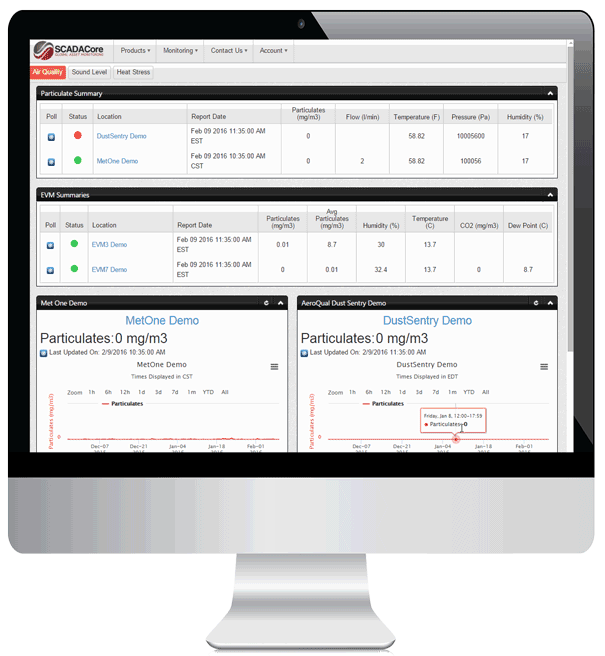 Want to know more?
Contact the SCADACore team for a full web demonstration customized for your industry and company.
Do you want to know where your assets are?

Do you need to know how your assets are operating?

Do you need remote security to ensure the safety of your products and personal?

Do you want to make your job easier?