The SCADACore solar package is engineered to withstand the coldest winters of Northern Canada.
The SCADACore communication package is 100% compatible with the SCADACore Sentinel Product-Line.
Remote Monitoring in the Remotest of Locations
Solar communication packages can provide real-time monitoring from anywhere on the planet. Units are stand-alone that require little installation and are ready to report out of the box.
Precomissioned Modem and Sim card securely linked to SCADACore's server

120 Amp Hour deep cycle battery

High gain cellular antenna with mounting kit, and 20ft antenna cable

Solar Regulator with 50W-100W solar panels

weather-proof Class 1 Div 2 (Zone 1) enclosure tested from -40C to 60C

Free Cellular Path Study performed by PATHRF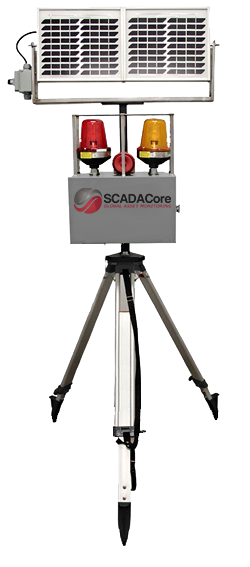 Applications for the SCADACore Communication Package
Do your locations have 120v line power? Save money and installation time by using the basic SCADACore Communication Package.
Oil and Gas Wells
Due to the remote nature of the Oil and Gas wells across North America and the World solar panel communication boxes are essential. Regulatory monitoring, optimizations, compressor/generator alerts, and test applications can all benefit from real-time monitoring and alarming.
Construction Sites
Construction sites often have several pieces of heavy machinery moving around the location. A remote particulate or sound monitor equipped with a solar panel will allow quick movement without the need of long extension cords.
Remote Security
Remote Oil and Gas or construction sites are notorious for theft of equipment. Remote security cameras can be set up quickly and real-time alerts can be sent when movement is detected. SCADACore can provide a communication's plan that is right for your security needs.
Irrigation
Watershed organizations can benefit from remote monitoring of irrigation canals. Farmers can insure their irrigation pivots are working correctly with GPS locators or cameras.
Remote Air Quality
Early warning systems for smoke or particulates can alert forestry officials to fire or high risk fire conditions. Smoke alerts can be sent in real-time to officials giving them valuable time to protect people and land.
Air Monitors
During construction or drilling of new wells residents in the area will benefit from know the exact conditions of the air around them. SCADACore can monitor for everything from particulates to toxic gas to radiation giving your employees and stakeholders peace of mind.
Connect to Everything… Everywhere!
Pressure, Temperature, Flow, Humidity, Chemical Levels for Industrial Process Monitoring Applications

Temperature, Humidity, Air Quality, Sound Levels, Water Levels for Environmental Monitoring Applications

Gas Flow, Well Pressure, Oil Pressure, Compressor Status, 3 Phase Testing, Pressure Buildups, Artificial Lift for Oil and Gas Monitoring Applications

Oil Leaks, Remote Site Surveillance, Water Levels, Remote Safety Surveillance, Remote Office Security for Remote Surveillance.

H2S, Carbon Monoxide, Oxygen, Methane, SO2, Benzene for Toxic Gas Monitoring

Remote docking station reports, Heat Stress, Sound Levels, Air Quality for Industrial Hygiene Monitoring Applications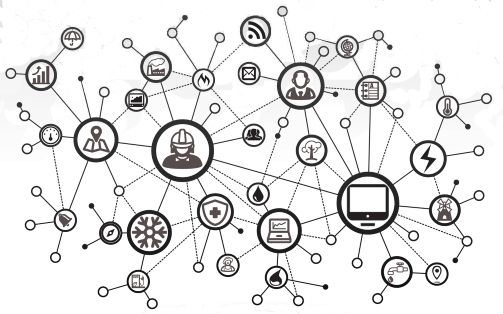 Four Intuitive Plans To Meet Your Monitoring Needs.
Bronze
Daily Reports
Twice Daily Alarm Checks
Daily Email Exports
Daily GPS Updates
No Demand Polls
Silver
Hourly Reporting
Real-Time Alarms Available
Writable Control Points
Hourly GPS Updates
Up To 10 Demand Polls Daily
Gold
10 Minute Reporting
Real-Time Alarms Available
Writable Control Points
10 Minute GPS updates
Up to 20 Demand Polls Daily
Platinum
5 Second Reporting
Real-Time Alarms Available
Writable Control Points
1 Year Data Retention
Real-Time GPS Tracking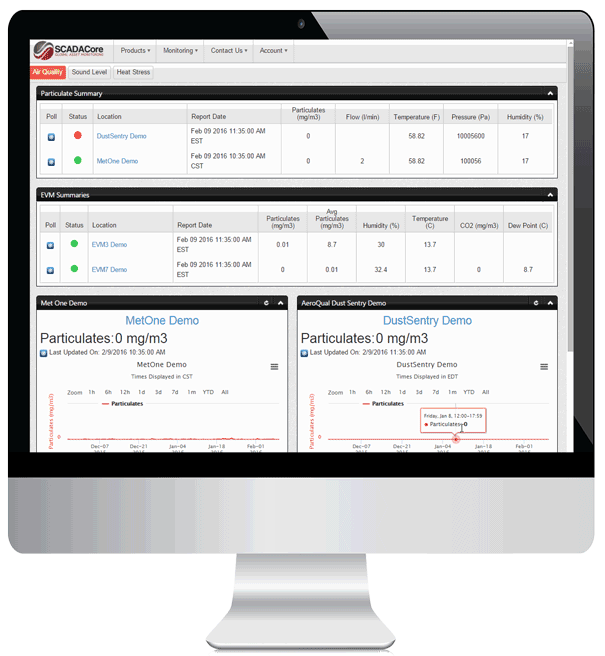 Want to know more?
Find out how SCADACore can custom build your soloar communication boxes for you specific application.
Do you want to know what the real-time levels of your facilities are?

Are residents concerned about the noise or dust levels near your facility or construction site?

Do you want to get up in running immediately without having to source additional fabricators?

Do you want to make your job easier?