SCADACore's real-time monitoring and communication alerts provides a perfect platform for critical Hazardous Gas Monitoring. Gases such as H2S, SO2, VOCs, and CO can be monitored in real-time providing up-to-the-second email or sms reports back to workers, residents, or office staff.
With the SCADACore Solar Communication Package remote monitors can be run throughout the year with little maintenance needed.
SCADACore knows safety.
SCADACore designs and builds real-time perimeter monitoring systems for industrial factories, oil and gas plants, and even concerned residents. With the real-time alarming we can provide alarming at a cost far lower then our competitors while still ensuring equipment integrity. Communications alarms will notify stakeholders of malfunctioning equipment within the hour of a failure so maintenance actions can be performed. SCADACore can provide custom hardware to provide on-site alarming such as siren's or beacons to add additional level of notification.
SCADACore can provide both on-site and remote alarming for toxic gases.

With SCADACore solar communication packages monitors can be placed permanently around the perimeters of facility, plant, town, or farm.

Rolling averages are available to eliminate high and low sensor spikes.

Real-time alarms can be sent to residents, supervisors, and technicians all with their own threshold level.

SCADACore can support multiple toxic gas sensor for each remote solar communication package.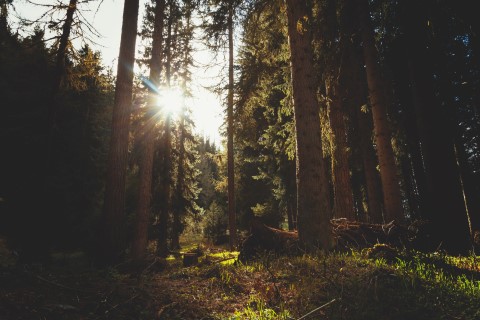 We have Monitoring Solutions To Meet all Applications
Are you interested in becoming a partner and reselling SCADACore Live as your own?
Click below to find out more.
The SCADACore Live Dashboard summary page allows users to quicly view the status of the current and archived Surface Casing Vent Pressure Tests. The easy to navigate summary grid gives users a view of the current conditions of the active Tests.
Graphs will display the latest data in graph form.
If there are multiple active units a Map view can give a broader picture of the tests.
Facility Layouts can plot the sensors on a layout of a work area. For safety personal to quickly identify a possible hazardous gas release.
Facility Layouts are customizable, layouts can be uploaded and monitors can be easily relocated.
SCADACore Live has "at a glance" indicators identifying communication failures, error codes, and alarms.
With SCADACore you can have eyes on the ground at all times with the remote surveillance solutions.
SCADACore and SCADACore's partners can build a complete monitoring package to alarm both on site using beacons and sirens, and through email or sms for workers or residents that cannot hear or see the alarms.
SCADACore partners with various product manufacturers to provide the hardware and complete monitoring systems for your needs.
SCADACore can tie in several reporting devices such as anemometers and bring data into the same monitoring package. SCADACore Collect live also has the capabilities to share locations between packages. A perimeter monitoring system of 10 monitors could share the information from a centralized weather station.
SCADACore can also retrieve information from local public weather stations broadcasting their information to the Internet.
Weather information can be used for plume monitoring to quickly determine evacuation zones in the case of an emergency.
The Historical summary allows users to retrieve all the data reported by the devices. This can be useful when auditing bump tests to ensure the system has undergone scheduled maintenance. Data can be exported to Excel, CSV, or PDF and chart data can be saved to PDF or image files.
The Chart is interactive enabling users to zoom in on a specific area to see higher detail in the reporting.
The Pembina Sentinel Air Monitoring Network is a custom application developed by SCADACore and it's partners to monitor H2S and SO2 levels for areas in and around Drayton Valley AB. SCADACore provides real-time alarming and long-term trending of 62 sites from gas leases to resident's yards. SCADACore also presents information on the website that is provided from Oil and Gas providers in the area, this enables all stakeholders to view the data in an easy to understand map based layout.
The webpage is publicly available and can be viewed at www.pembinaairmonitoring.com.
Permanent Hazardous Gas Monitoring Applications
SCADACore Integrated Products
Honeywell XCD Live
Honeywell XCD Live provides a flexible industrial gas monitor that can monitor a wide variety of toxic and flammable gases. With SCADACore Honeywell XCDs can be quickly tied into SCADACore and provide real-time alarming and scheduled polls for historical trends.
The Honeywell XCD also provides local alarm triggered relays that can initiate local alarming such as a beacon or siren.
List of gases: O2, CO, H2S, CL2, O3, SO2, CLO2, NO, NO2, H2, HCL, HCN, HF, NH3, PH
Four intuitive pricing models will meet all your monitoring needs
Bronze
Daily Reports
Twice Daily Alarm Checks
Daily Email Exports
Daily GPS Updates
No Demand Polls
Silver
Hourly Reporting
Real-Time Alarms Available
Writable Control Points
Hourly GPS Updates
Up To 10 Demand Polls Daily
Gold
10 Minute Reporting
Real-Time Alarms Available
Writable Control Points
10 Minute GPS updates
Up to 20 Demand Polls Daily
Platinum
5 Second Reporting
Real-Time Alarms
Writable Control Points
1 Year Data Retention
Real-Time GPS Tracking
Want to know more?
Do you want more information on SCADACore's Safety solutions?
Do you have residents that are concerned about the smell coming from your facility or well?

Are you concerned about possible VOCs or toxic gas leaks from your plants?

Do you need better visibility on your toxic gas reporting or a second opinion on existing monitoring?

Do you want to become a partner, brand your SCADACore site to your colors and logo and save money on permanent monitoring?