When working in enclosed areas for extended periods of time Air Particulates, however small, can have a significant affect on your employee's health. SCADACore offers continuous monitoring of air particulate and air quality in enclosed industrial areas.
SCADACore knows Industrial Hygiene.
Air Particulate monitoring and Air Quality monitoring can be combined in most scenarios. Monitoring for air particulates can range from .1 micron to 10 micron on measurements. Real-time monitoring will alert employees if there is a leak of chemicals or an excess of dust particles in the air.
Clean room monitoring can monitor extremely small particulates in real-time.

Add sound level and heat-stress monitoring for a complete monitoring package.

Particulates can be trended over time to analyze the long-term risk of employees.

Real-Time particulate monitors can verify filtering systems and ensure air is safe for employees.

You have an existing particulate monitor that you want online? SCADACore will integrate your product at no charge.
We have Monitoring Solutions To Meet all Applications
Are you interested in becoming a partner and reselling SCADACore Live as your own?
Click below to find out more.
The SCADACore Live Dashboard summary page allows users to quicly view the status of the current and archived Surface Casing Vent Pressure Tests. The easy to navigate summary grid gives users a view of the current conditions of the active Tests.
Graphs will display the latest data in graph form.
If there are multiple active units a Map view can give a broader picture of the tests.
Charts allow foremen, supervisors, and industrial hygienists to identify times of the day or actions that can cause particulate counts to be higher.
Facility layouts allow industrial hygienists to view all particulate levels at once.

With the historical data hygienists can identify trends where particulate levels are high to protect employees with PPE respiratory protection.
Escalating callouts allow administrators to set Email and Text alerts for specific groups of people at specific levels. This allows foremen and supervisors to be alerted before employees when levels are elevated but not necessarily dangerous. Further escalation in particulate levels can alert employees or contractors on-site.
Summary grids will display an alarm status giving users an "at a glance" view of the conditions on the ground.
Air Particulate Applications
SCADACore Integrated Products
Aeroqual Dust Sentry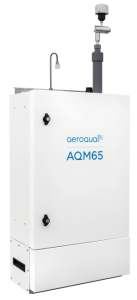 Aeroqual provides a wide range of monitoring products including sound, heat, and particulates. The Aeroqual Dust Sentry provides several configurations for outdoor and indoor use.
Its features include:
Cost effective PM10 monitoring
Continuous real-time measurement of particulate <10 microns (PM10)
Compact and light enough to be carried by one person
Quick and easy to install and relocate
Flexible integration of meteorological and noise sensors
Met-One Esampler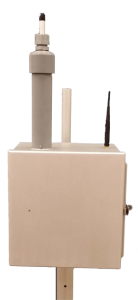 The Metone Esampler is a commonly used particulate sampling system. Metone uses the highest quality sensors that are both accurate and durable. SCADACore integrates seamlessly into the Metone enclosure without the need for an external communication box.
Some of the features include:
Programmable Auto-Zero Programmable
Auto-Span Auto-ranging (1 to 65000 µm/m3)
Automatic Flow Control Protocol Internal Battery (30 Hours Operation without heater & 10 Hours with heater.)
Laser-Diode Precise Optical Engine Integral 47mm
Analysis Filter Ambient Pressure and Temperature Internal Datalogger
PM10, PM2.5, PM1, TSP Monitoring
Lighthouse Particulate Counters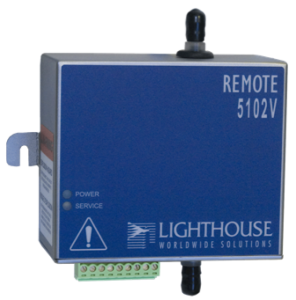 Lighthouse particulate monitors are industry leaders in monitoring extremely low particulates and aerosols. They are commonly used in clean-rooms and provide the most accurate reporting in the industry.
Lighthouse has a wide array of products to fit your needs.
Some of the features of the 5102 include:
0.5 – 25μm Sensitivity
1.0 CFM (28.3 LPM) Flow Rate
2 Channels of Simultaneous Data
Both Models Meet JIS Standards
Compact Size
Stainless Steel Enclosure
Status Indicators
3M EVM 3 and EVM 7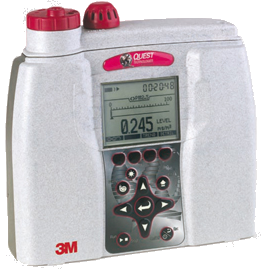 The 3M EVM 7 and EVM 3 Evironmental monitors offered by 3M are the most portable solution available for monitoring air quality. SCADACore has developed the product that can retrieve data from the EVM7 and EVM3 monitors and transmit them back to an online web portal.
Some of the features of the 3M environmental monitors include:
Base model with Particulate sensor, PID (ppm) sensor, CO2 sensor, (2) 37 mm gravimetric filter cassettes and standard accessories
Simultaneous measurement of particulate and CO2, VOC, Temperature and Relative Humidity concentrations
Dial-in rotary impactor
90 degree light scattering photometer
Built-in sampling pump for gravimetric analysis
Four intuitive pricing models will meet all your monitoring needs
Bronze
Daily Reports
Twice Daily Alarm Checks
Daily Email Exports
Daily GPS Updates
No Demand Polls
Silver
Hourly Reporting
Real-Time Alarms Available
Writable Control Points
Hourly GPS Updates
Up To 10 Demand Polls Daily
Gold
10 Minute Reporting
Real-Time Alarms Available
Writable Control Points
10 Minute GPS updates
Up to 20 Demand Polls Daily
Platinum
5 Second Reporting
Real-Time Alarms
Writable Control Points
1 Year Data Retention
Real-Time GPS Tracking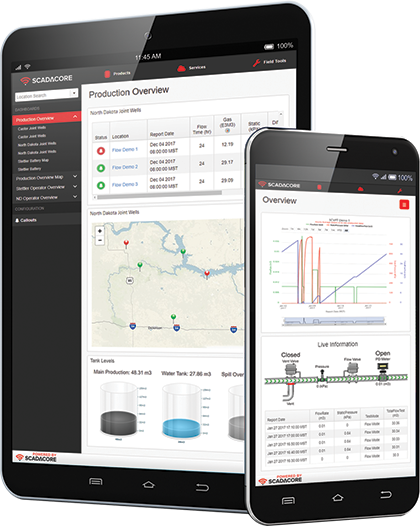 Want to know more?
Do you want more information on SCADACore's Industrial Hygiene solutions?
Are you concerned about your employees long-term safety due to air-borne particulates?

Are you required to record and identify dangerous levels of particulates that your employees may be exposed to?

Are you concerned about silica dust and the long-term health consequences of consistent exposure?

Are you an Industrial Hygienist who wants to provide remote particulate monitoring as a service, brand your SCADACore site to your colors, and logo and save money on permanent monitoring?