SCADACore sentinels can read in up to 8 different sensors simultaneously allowing for a very comprehensive remote weather monitoring station.
Temperature, Humidity, Humidex, WBGT, Particulates, Wind Speed, Wind Direction, Barometric pressure and more can monitored at no additional cost.
SCADACore knows Weather Monitoring.
Perfect for use in plume monitoring, SCADACore can provide air speed, direction, humidity, and temperature so you can accurately product plume direction and duration in case of a blowout. SCADACore can mix and match sensors providing a custom solution for you needs.
Ultrasonic wind head sensors allow for accurate measurement without the maintenance.

Add CO, O2 or Nitrogen for a full air quality report.

Provide wind, temperature, and weather monitoring  for toxic gas sensors to accurately forecast plume direction and duration.

Add remote surveillance to remote weather station and provide eyes on the ground and in the "cloud"

You have an existing weather meter that you want online? SCADACore will integrate your product at no charge.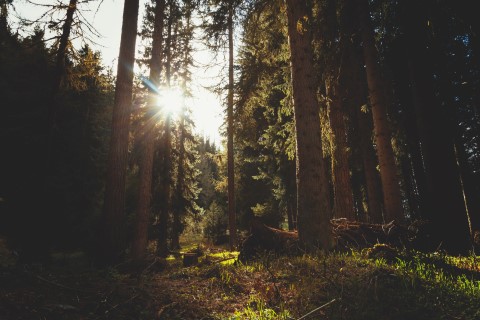 We have Monitoring Solutions To Meet all Applications
Are you interested in becoming a partner and reselling SCADACore Live as your own?
Click below to find out more.
The SCADACore Live Dashboard summary page allows users to quicly view the status of the current and archived Surface Casing Vent Pressure Tests. The easy to navigate summary grid gives users a view of the current conditions of the active Tests.
Graphs will display the latest data in graph form.
If there are multiple active units a Map view can give a broader picture of the tests.
Charts allow environmentalists and residents to identify times of the day when air quality is poor.
SCADACore can bring your remote monitors to the public. Similar projects have allowed residents to view a network of monitors in a particular area.

With the historical data environmentalists can identify trends in air quality.
Escalating callouts can be used to notify residents that the air quality is poor and to remain inside until the air pollution subsides. They can also be used to possibly identify forest fires and give early warning to park rangers and campers.
Weather Monitoring Applications
SCADACore Integrated Products
Aeroqual Dust Sentry
Aeroqual provides a wide range of monitoring products including sound, heat, and particulates. The Aeroqual Dust Sentry provides several configurations for outdoor and indoor use.
Its features include:
Cost effective PM10 monitoring
Continuous real-time measurement of particulate
Compact and light enough to be carried by one person
Quick and easy to install and relocate
Flexible integration of meteorological and noise sensors
SCADACore Custom
SCADACore can combine sensors to monitor several aspects of the weather. Individual sensors for temperature, humidity, wind speed, wind direction, or gas monitoring can all be added at the request of the clients.
Four intuitive pricing models will meet all your monitoring needs
Bronze
Daily Reports
Twice Daily Alarm Checks
Daily Email Exports
Daily GPS Updates
No Demand Polls
Silver
Hourly Reporting
Real-Time Alarms Available
Writable Control Points
Hourly GPS Updates
Up To 10 Demand Polls Daily
Gold
10 Minute Reporting
Real-Time Alarms Available
Writable Control Points
10 Minute GPS updates
Up to 20 Demand Polls Daily
Platinum
5 Second Reporting
Real-Time Alarms
Writable Control Points
1 Year Data Retention
Real-Time GPS Tracking
Want to know more?
Do you want more information on SCADACore's Environmental solutions?
Are you concerned about industry polluting the air around you and want to ensure they are following environmental standards?

Do you have residents in retirement homes or childcare who are affected by air quality?

Do you want an early warning system for forest or wild fires?

Are you an Environmentalist t who wants to provide remote air quality monitoring as a service, brand your SCADACore site to your colors, and logo and save money on permanent monitoring?