SCADACore's Water quality monitoring can be combined with air quality and Water Level monitoring to provide a complete environmental monitoring solution. SCADACore water quality monitoring includes reading such as PH levels, Turbidity, salinity, Temperature and more.
SCADACore knows Environmental Monitoring.
Remote sites or sites near industrial application such as refineries, frac sites, oil sands operations, or nuclear plants can benefit greatly from remote monitoring. With SCADACore remote monitoring daily readings can be taken to provide long-term trending for environmental metrics, while real-time alarms can be set to alert immediately if there is a spike in a specific reading. The SCADACore sentinel product can monitor up to 4 sensors at once and provide independently alarming on each.
Different sensors available for different levels of turbidity and purity. Choose more accurate sensors for precise measurements.

Common measurements for water quality include pH, dissolved oxygen (DO), conductivity (salinity), oxidation-reduction potential (ORP), turbidity, temperature.

SCADACore supports sensors that measure ions which included (but are not limited to) Fluoride (F–), Calcium (Ca2+), Nitrate (NO3–), Chloride (Cl–), Iodide (I–), Cupric Cu2+), Bromide (Br–), Silver (Ag+), Fluoroborate (BF4–).

Portable/Remote SCADACore Solar Communication Packages can be transported onsite after a flood or disaster to measure water in real-time.

You have an existing water quality sensor that you want online? SCADACore will integrate your product at no charge.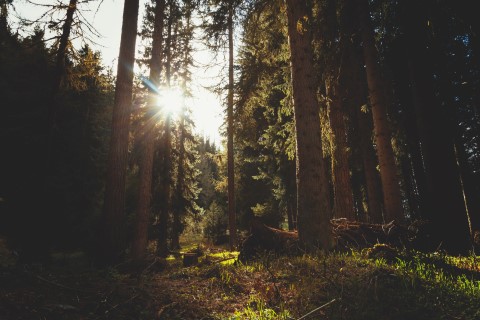 We have Monitoring Solutions To Meet all Applications
Are you interested in becoming a partner and reselling SCADACore Live as your own?
Click below to find out more.
The SCADACore Live Dashboard summary page allows users to quicly view the status of the current and archived Surface Casing Vent Pressure Tests. The easy to navigate summary grid gives users a view of the current conditions of the active Tests.
Graphs will display the latest data in graph form.
If there are multiple active units a Map view can give a broader picture of the tests.
Multiple sensors can be charted in real-time using the chart dashboards. Readings can be charted together to show relationships between turbidity, ph, salinity, and various ion measurements.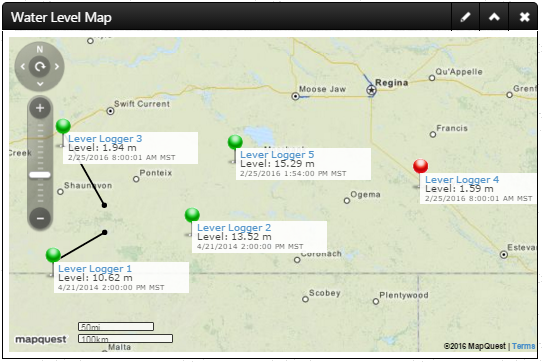 Map readings can help identify changing PH or turbidity readings up and down a stream. The readings can help identify a possible pollutant early before it spreads.

SCADACore maintains logs of historical data indefinitely allowing users to monitoring logs for years in the past. The graphs can help determine long-term trends and extrapolate future usage.
Escalating callouts allow administrators to set Email and Text alerts for specific groups of people at specific levels. This allows administrators to be alerted before residents or stakeholders when levels are higher or lower than expected. Further changes in water quality can alert employees or contractors on-site.
Grid summaries organize all wells by specific region to quickly identify changes across multiple water sources. Alarm icon will indicate wells that have fallen or risen above the specified threshold.
Water Quality Applications
SCADACore Integrated Products
Hach Sensors
Hach is one of the industry leaders in water quality measurement. With hundreds of meters and probes Hach has every product needed for water quality measurement including: PH, Temperature, Turbidity, Ammonia, Conductivity, Dissolved Oxygen, Sodium, Nitrate, ORP, Fluoride.
Campbell Scientific Sensors
Campbell Scientific is a measurement juggernaut with probes and sensors spread across dozens of industries. Their water quality measurement-line is extensive with individual and combined probes monitoring: Turbidity, PH, Temperature, Salinity, dissolved oxygen and more.
Global Water Sensors
Global ater provides high quality probes for a variety of different sensors many of which are included in a multiple parameter meter. Sensor measurements include: PH, conductivity, dissolved oxygen, turbidity, temperature, orp, fluoride, chlorine, and arsenic.
Thermo Scientific
Theromo Scientific carries a variety of probes and real-time monitors that include sensors for: PH, temperature, colorimetry, and turbidity.
Four intuitive pricing models will meet all your monitoring needs
Bronze
Daily Reports
Twice Daily Alarm Checks
Daily Email Exports
Daily GPS Updates
No Demand Polls
Silver
Hourly Reporting
Real-Time Alarms Available
Writable Control Points
Hourly GPS Updates
Up To 10 Demand Polls Daily
Gold
10 Minute Reporting
Real-Time Alarms Available
Writable Control Points
10 Minute GPS updates
Up to 20 Demand Polls Daily
Platinum
5 Second Reporting
Real-Time Alarms
Writable Control Points
1 Year Data Retention
Real-Time GPS Tracking
Want to know more?
Do you want more information on SCADACore's Environmental solutions?
Are you a resident near a factory or feedlot that has concerns about the quality of water?

Are you responsible for early detection systems for oil pipelines or other industries that could potentially affect above-ground water?

Are you a feedlot or industry owner that would like to ensure all environmental standards are met?

Are you an environmentalist who wants to provide remote water quality monitoring as a service, brand your SCADACore site to your colors, and logo and save money on permanent monitoring?