SCADACore Live provides residents and law enforcement with accurate remote sound pollution monitoring that can be view in real-time on SCADACore Live.
Sound pollution monitoring can be used to ensure construction companies, Oil and Gas companies, or vehicle drivers are within allowable sound intensity levels.
SCADACore knows Environmental Monitoring.
Mining Sites, Quarries, Oil and Gas Drilling sites, and any Construction can benefit from the easy to use sound level monitoring packages provided by SCADACore. SCADACore Live retrieves min, max, average, and instant data from the sound device every 15 minutes.
The Historical data from the Sound monitoring is invaluable if a conflict were to arise questioning the compliance with the sound pollution laws.
Measurements for min, max, average, and instant data are available can be polled up to 1 minute intervals.

Historical logs can help settle dispute by identify sound intensity at specific times.

Set escalating alarms so early warnings can to to foremen while higher thresholds send email or SMS directly to the workers.

Sound level meters can be embedded inside the SCADACore Communication Package for a mobile solution.

You have an existing sound level meter that you want online? SCADACore will integrate your product at no charge.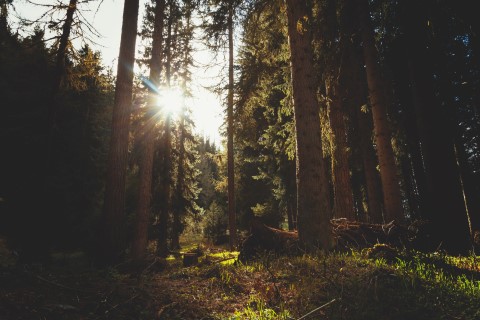 We have Monitoring Solutions To Meet all Applications
Are you interested in becoming a partner and reselling SCADACore Live as your own?
Click below to find out more.
The SCADACore Live Dashboard summary page allows users to quicly view the status of the current and archived Surface Casing Vent Pressure Tests. The easy to navigate summary grid gives users a view of the current conditions of the active Tests.
Graphs will display the latest data in graph form.
If there are multiple active units a Map view can give a broader picture of the tests.
Charts allow foremen, supervisors  to identify times of the day when sound levels are at or near allotment to prevent disputes with bylaw officers or residents.

With the historical data disputes over sound levels can be quickly settled by looking through past sound levels.
Escalating callouts allow administrators to set Email and Text alerts for specific groups of people at specific levels. This allows foremen and supervisors to be alerted when high sound levels are present.
SCADACore Integrated Products
3M Soundpro
SCADACore Live has interfaced with products such as the 3M SoundPro that will report a wide range of sound level measurements.
Each 15 minute poll will produce a Minimum, Maximum and Current Sound Level reading for the 15 minute time interval.
Four intuitive pricing models will meet all your monitoring needs
Bronze
Daily Reports
Twice Daily Alarm Checks
Daily Email Exports
Daily GPS Updates
No Demand Polls
Silver
Hourly Reporting
Real-Time Alarms Available
Writable Control Points
Hourly GPS Updates
Up To 10 Demand Polls Daily
Gold
10 Minute Reporting
Real-Time Alarms Available
Writable Control Points
10 Minute GPS updates
Up to 20 Demand Polls Daily
Platinum
5 Second Reporting
Real-Time Alarms
Writable Control Points
1 Year Data Retention
Real-Time GPS Tracking
Want to know more?
Do you want more information on SCADACore's Industrial Hygiene solutions?
Are you concerned about your employees safety and use of their hearing PPE?

Are you required to record and identify dangerous sound levels for your employees?

Do you want to automate the alert system rather than provide each employee with their own sound level meter?

Are you an industrial Hygienist who wants to provide sound level monitoring as a service, brand your SCADACore site to your colors, and logo and save money on permanent monitoring?