SCADACore provides custom and turnkey hardware solutions for your monitoring needs.
SCADACore can work with existing communications wireless or wired to retrieve data. For applications where communications do not exist we can provide a turn-key and custom solution to meet your needs.
Don't reinvent the wheel, we have a hardware solution to meet your needs.
Gathering the Data
SCADACore's Machine-To-Machine solutions will bring your field devices into the palm of your hand. The turn-key products provide clients with a one phone call solution to all their remote monitoring needs. The SCADACore's M2M products interface with serial, ethernet, and usb devices, providing real-time alarming to most devices.
SCADACore can read standard outputs from 4-20ma or 1-5V

SCADACore can read standard protocols such as Modbus, Canbus, and RocTalk

SCADACore can tap into existing systems (without disturbing normal operations) and gather data

SCADACore can interface with device with proprietary ASCII protocols

SCADACore can send immediate alerts on high levels as well as schedule reports
The Sentinel development was initiated to fill a need to combine inexpensive real-time monitoring with the flexibility of handle different protocols and hardware interfaces.
We provide real-time monitoring of hundreds of different devices and protocols including analog and digital input, modbus and various serial protocols, USB, and GPS.
The Sentinel comes with optional outputs to perform real-time controls to your remote devices.
SCADACore provides all wireless equipment needed to set up your remote monitoring infrastructure including:
High gain cellular antennas
Lightning arresters
Antenna cables and mounts
Modems and/or SCADACore Sentinel products
Installation through partner instrumentation companies
Modems are provided pre-commissioned and ready to install. No configuration is necessarily.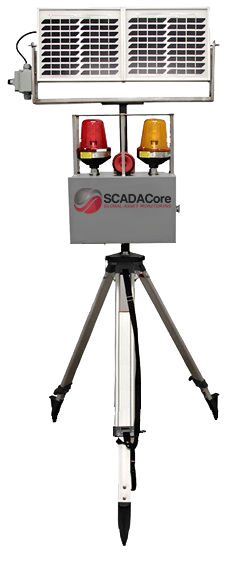 SCADACore Solar communications packages are engineered to work in the harshest northern environments through the winter.
Solar Communication packages are a complete monitoring solution for remote sites, hardware includes:
Weather Proof Class 1 Div 2 enclosure
Solar regulator
100+ Amp Hour battery to ensure monitoring will last through the winter
Solar panel
Antenna, Lightning arrester, cables, mounts.
Modem and/or SCADACore Sentinel products
Installation through partner instrumentation companies
SCADACore has the ability to retrofit existing equipment embedding the Sentinel Module inside existing products. The existing products are immediately part of the Internet of Things and has the full feature-set of the stand-alone Sentinel products.
Sentinel Modules are small enough to fit inside some existing commercial and industrial products allowing the product to instantly become part of the SCADACore network without additional boxes, power cables, and connecting cables.
SCADACore will work Product manufacturers and solutions providers who have existing or prototype equipment to provide an immediate turn-key solution to bring the product online.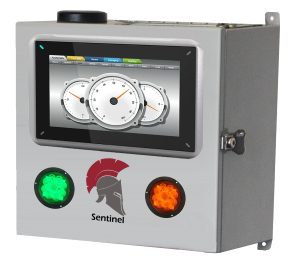 The local alarm station allows users to have a redundant alarming system. Local alarm thresholds can be set on the local touchscreen or remotely via SCADACore Live. The alarm thresholds allow the users to trigger local sirens and beacons on the alarm station. At the same time any breaches of alarm levels will immediately trigger an increased poll rate push to SCADACore.
SCADACore Live has independent callouts set up for text and email allow additional "remote" users to alerted at the same time as local users.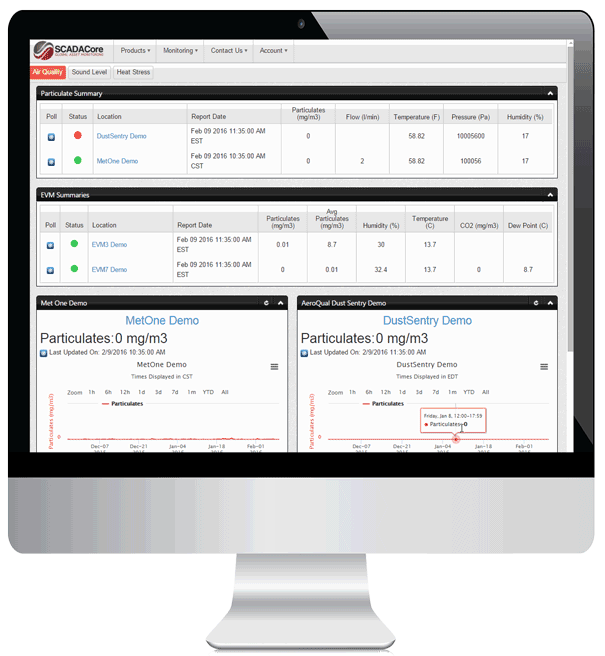 Want to know more?
Contact the SCADACore team for a information or pricing on a sentinel package?
Do you want to know where your assets are?

Do you need to know how your assets are operating?

Do you need remote security to ensure the safety of your products and personal?

Do you want to make your job easier?